Photo: Nang Nguyen Van (AUS)
Doubles that is played in wheelchairs is an exciting event to watch.  The maneuverability, speed and agility needed while holding a racket and hitting a shuttle is impressive.  The final of men's doubles had the score fluctuating between each pair, but eventually, young Lochan Cowper from Western Australia and his partner held off the more experienced number one seeds.
Mens Doubles – WH 1 – WH 2: Qambar Ali Akhteyari/Lochan Cowper (AUS) [2] def Martyn Ford/Grant Manzoney (AUS) [1] 15-21 21-18 21-15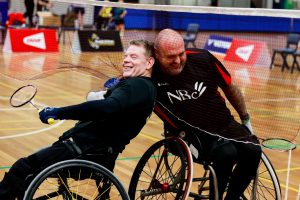 Western Australian local Lochan Cowper (AUS), who at twenty years old is showing he is a force to be reckoned with.  He and partner Mischa Ginns (AUS) proved too strong in the mixed doubles WH 1 + WH 2 event, progressing through their pool box unbeaten.
Qambar Ali Akhteyari enjoyed his day of finals, following up his doubles title with the men's singles win in a marathon three game match that lasted 52 minutes.
Qambar Ali Akhteyari (AUS) def Lochan Cowper (AUS) 10-21 24-22 21-14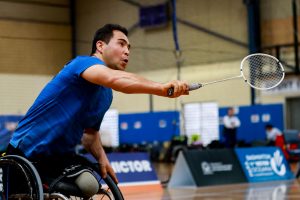 Standing
Having a break from competitive badminton has not taken the will to win away from New Zealander, Corrie Robinson.  A long-time para athlete, Robinson is back on the international stage and has picked up three Oceania Championship titles to show he still has what is needed to be at this level.
Men's Singles SL 3 + MS SL 4: Corrie Robinson def Wojtek Czyz (NZL) [1] 21-9 21-8
Mixed Doubles – SL 3 – SU 5: Corrie Robinson/Carrie Wilson (NZL) [2] def Lachlan Boulton/Zashka Gunson (AUS) 21-8 21-13
Men's Doubles – SL 3 – SL 4: Corrie Robinson/Wojtek Czyz (NZL) def Oliver Linton (NZL)/Danny Ten (PNG)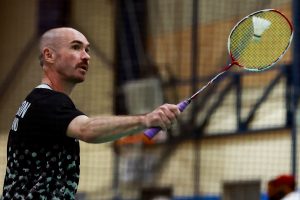 The energy on finals day was electric with many matches keeping the crowds entertained. In the women's singles, the Aussie rivalry is still strong, seeing Caitlin Dransfield continuing to assert her dominance and retaining her title from 2022 with a three game win in the final.
Women's Singles SL 4 + SU 5: Caitlin Dransfield def Celine Vinot (AUS) 29-30 21-14 21-12
Mischa Ginns (AUS) was dominant in her women's singles WH 2 event.  After recently attending a para training camp in Thailand and continuing the hard work in her home state of Victoria, Mischa is reaping the rewards of her labour.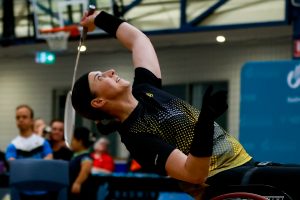 Jerome Bunge (PNG) was one of two players from Papua New Guinea to medal in Perth.  Bunge won bronze in the Singles SL 3 while team mate Danny Ten also won bronze in the Men's Doubles SL3 & SL 4 with Oliver Linton (NZL).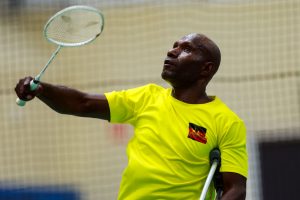 Short Stature
Six short stature athletes we entered into the VICTOR Oceania Para Championships.  After round robin play, places were decided for the men and women. Australian Luke Missen would be crowned Singles SH6 Oceania Para Champion for 2023, while his compatriot, Angelina Melki took out the Women's Singles SH6 event.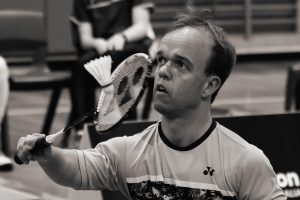 The Western Australia Para Badminton International 2023 begins tomorrow, Monday 2 October at 9am.
All matches on court one (Standing) and court 1 (Wheelchair) will be available to watch on live stream, while news and results from the event will be available to view on our website and Facebook page.  Join the conversation using #WAPI23
Photo Credit: Badminton Photo