Earlier this year, Fiji hosted a Paralympic Showcase in Nadi to coincide with the Oceania National Olympic Committee (ONOC) AGM.
During the event, Ateca Mataitoga was highlighted as a prospect for Para-Badminton, both as a player and coach.
After deciding to put her own well-being at the forefront, Para-sport is a new addition to Ateca's lifestyle and she is increasingly getting involved in Para-Badminton and Rugby as a short stature player.
With support from Badminton Oceania's Regional Development Officer, Kum On Tarawa and the Fiji Paralympic Committee, she participated in the BWF Shuttle Time teacher training to learn more about the sport and has been launched into the spotlight to lead her own sessions since.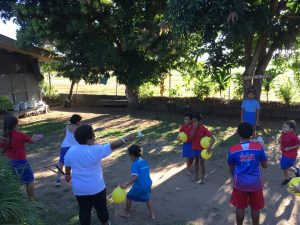 "I had a great time training the kids…I get to join them being active and they ask to play again, so I know they are having fun"
"The support from my family, Badminton Oceania and Fiji Paralympic committee inspires me to continue on this path", says Ateca.
Badminton often joins forces with Rugby Union in Fiji, to benefit both parties. Their combined reach brings in more participants who are eager to get involved with sports and helps potential talent and leaders stand out.
As a result of the partnership, Ateca took part in the World Rugby Level 1 Strength and Conditioning training to enhance her transferable skills, such as understanding the long-term player development model which can be applied across different sports to identify and nurture talented youngsters in the future.
Additionally, Ateca has her own aspirations to represent Team Fiji in Rugby and Para-Badminton.
"I hope to represent Team Fiji at a Para event and I will do my best", says Ateca
It is an exciting time to see the growth of badminton in Fiji. Such partnerships with other sport bodies and key figures like Ateca, will continue to drive BWF Shuttle Time within their local communities.