Wallis and Futuna will become the seventeenth member of Badminton Oceania, alongside: Australia, Cook Islands, Fiji, Guam, Kiribati, Nauru, New Caledonia (associate member), New Zealand, Northern Marianas (associate member), Norfolk Island, Papua New Guinea, Samoa, Solomon Islands, Tahiti, Tonga and Tuvalu.
Like New Caledonia and Northern Marianas, Wallis and Futuna is an associate member, simply meaning that they do not receive voting rights at the Badminton World Federation (BWF) Annual General Meeting.
This now brings the BWF member total to 197, including 10 associate members.
The President of the Wallis and Futuna Badminton Federation, Caroline Brial says "We are very proud to join this large family of badminton. 2021 marks a turning point for the development of badminton on Wallis and Futuna and we look forward to implementing the Shuttle Time Programme"
Moreover, Badminton Oceania's Secretary General/CEO, Julie Carrel, says "It is pleasing to see badminton keeping front of mind around the region during the global pandemic, which is testament to the hard work of our staff and member associations keeping people connected and engaged in activity where possible within country.  We will continue to empower the workforce of volunteers and administrators to deliver and enable our vision and mission to prosper – making badminton accessible to all."
Badminton Oceania looks forward to implementing Shuttle Time and AirBadminton programmes in Wallis and Futuna later in the year.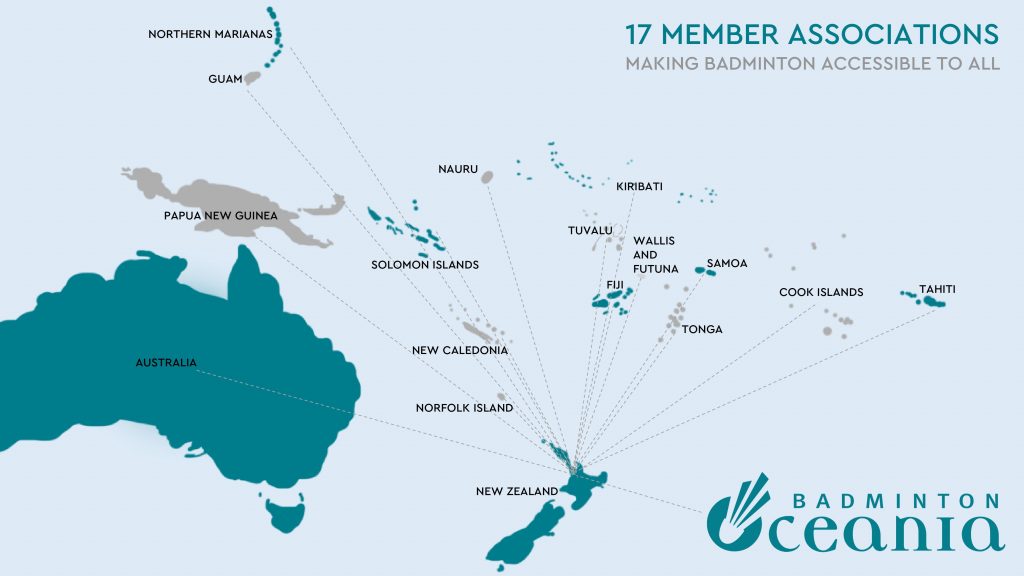 Get the latest news and developments from Badminton Oceania delivered straight to your inbox by subscribing to our eNewsletter: