Pictured: Robbie Thackham (bottom right) joins fellow coached for virtual graduation
Badminton Oceania's Coaching and Development Manager, Robbie Thackham, was among the group of graduates who recently completed the pilot of the Coach Education Level 3 Course.
He joined other coaches from Europe and Asia to attend the BWF's first "virtual graduation" activities, recognising the accomplishments of the pioneer groups on the groundbreaking course. Having started the course in Malaysia in 2018, Robbie spent the last 16  learning and contributing through online learning, with the candidates exploring high-level topics in coaching, followed by a long-term course project, under the supervision of the course tutors.
Both the course topics and the subsequent projects challenged coaches to examine various aspects of their practice, including the way they interact with their players, the respective roles of coaches and players, and the role(s) of coaches within their national systems.  As such, the Level 3 course goes much deeper into certain aspects of coaching, while also pushing coaches to look at the broader system to which they belong. 
On one hand, this helps coaches explore the nature of elite coaching as different from other levels of coaching.  On the other, it also encourages them to consider their positions within the overall player pathways in their respective countries, not only in terms of how this affects what they do, but also how they may be able to positively impact those systems.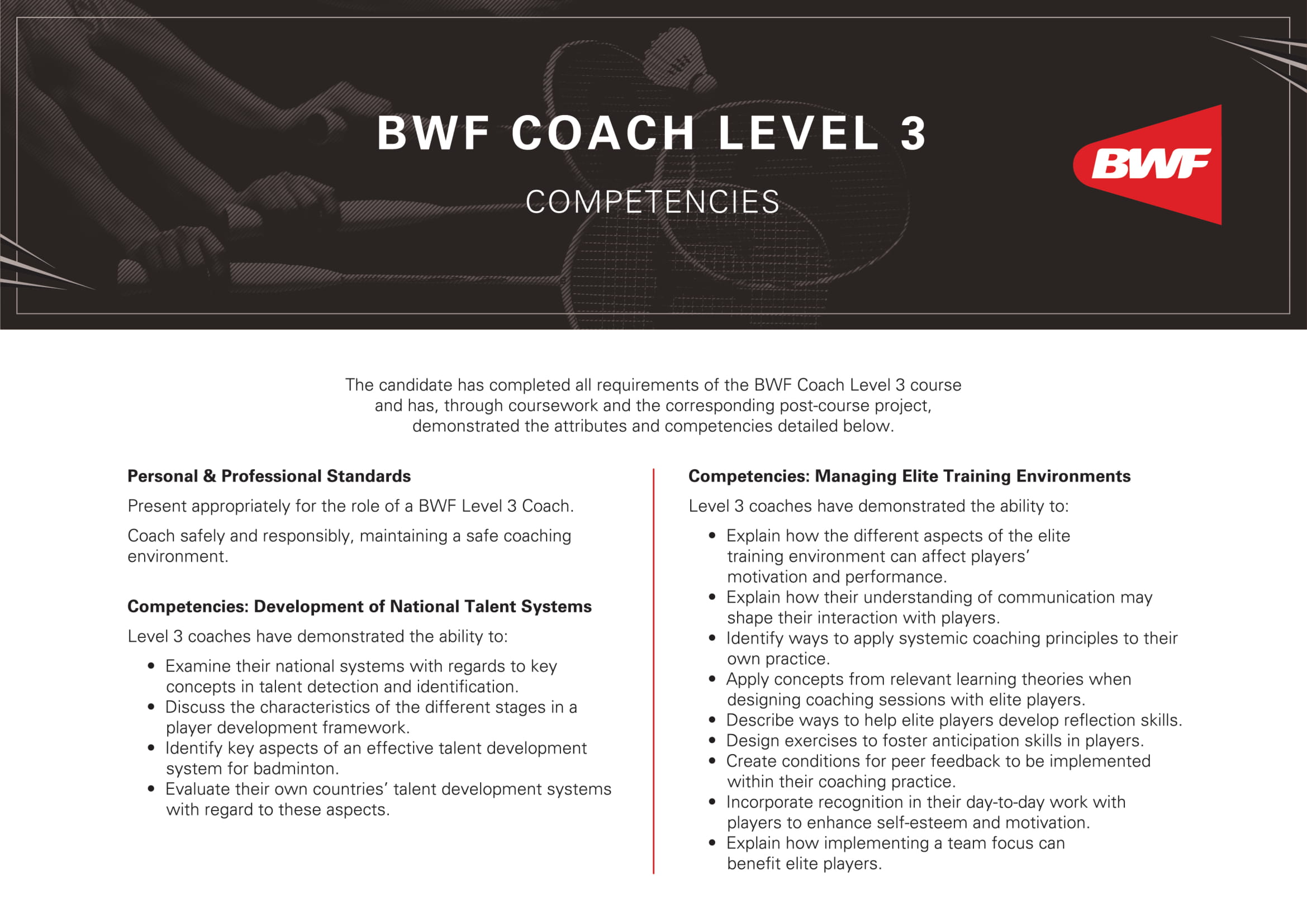 The first of the pilot courses was held in Asia (Malaysia) and the second in Europe (Denmark), both in 2018. The Asian course saw six graduates, from Singapore, Lebanon, Bangladesh, and Kazakhstan, as well as from neighbouring Oceania (New Zealand).  In Europe, the 14 graduates represented Finland, Italy, Portugal, Belgium, Ireland, Spain, Slovenia, Czech Republic, and Netherlands.  The new Level 3 coaches expressed their satisfaction with what they had learned over the challenging process and how they have been able to put the concepts into practice. 
We look forward to seeing their continued development and impact on badminton.
"In Oceania, we face unique challenges which impacts the structure and delivery of our player development programme. I will be looking to implement the skills to support our players across Oceania, who have greatly differing needs and resources"
"I'm particularly looking forward to kicking this off with junior players from the Cook Islands – who are travelling to New Zealand later this week to compete in domestic tournaments and train as part of tier three of our player development programme, I'd also like to say a big thanks to Martin Andrew and Kenneth Larsen for their delivery of the course and mentoring throughout the Level 3 process", says Robbie Thackham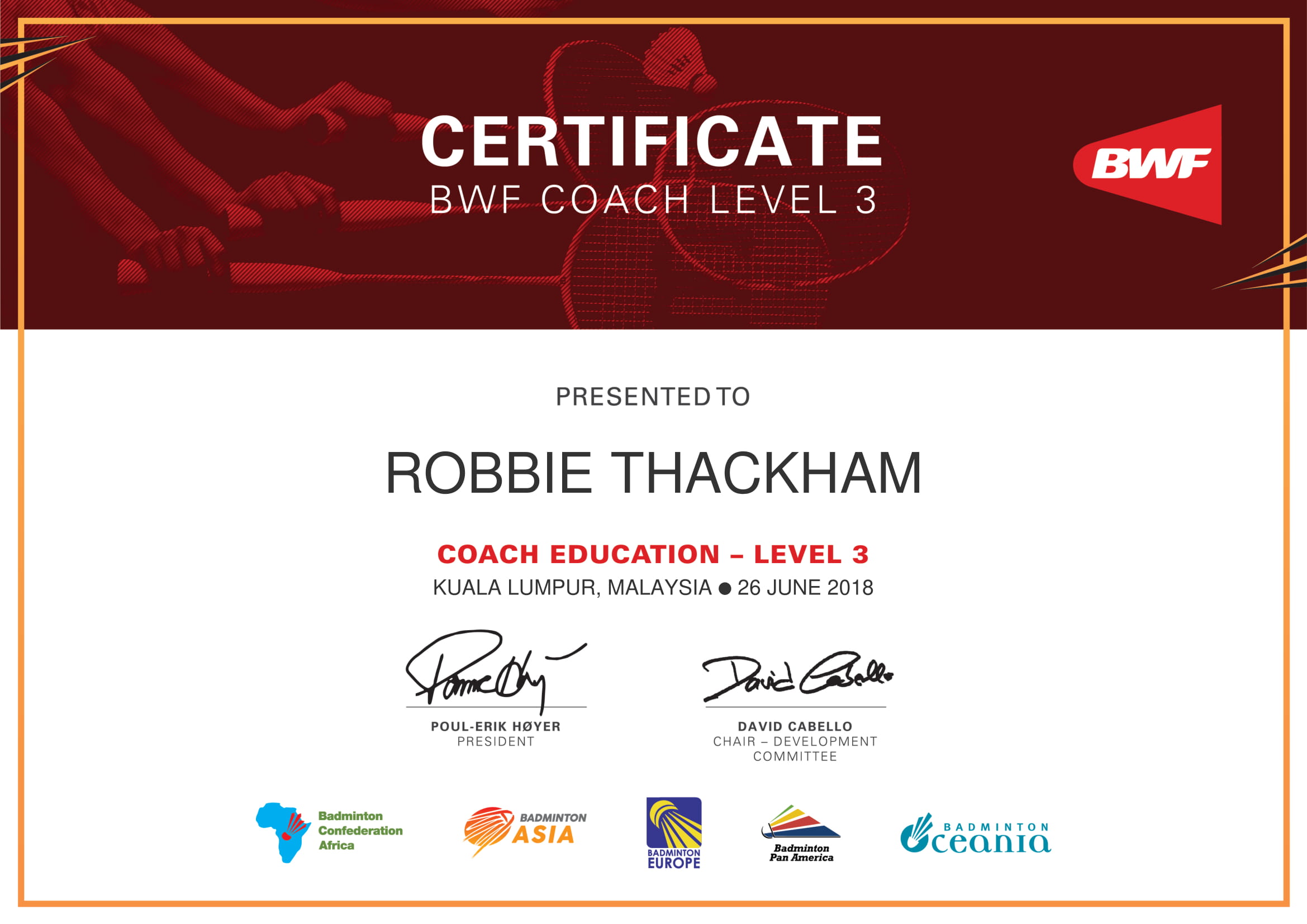 Adapted from story, first published on BWF Development 
Get the latest news and developments from Badminton Oceania delivered straight to your inbox by subscribing to our eNewsletter: