In October 2020, the Badminton World Federation announced a scholarship programme to provide dual career athletes and talent already employed within the badminton family, with an opportunity to learn new skills, improve their career opportunities and in turn the communities around them.
The scholarships have been offered in partnership with the World Academy of Sport (WAoS), a leader in developing specialist education programmes in the sports industry, awarding one fully funded scholarship for a Postgraduate Certificate in International Sports Management, along with 10 half-funded scholarships.
For the Postgraduate Certificate, the BWF received more than 70 applications, of which Oceania made up for 4%.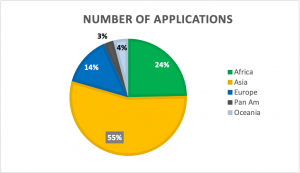 The BWF shortlisted candidates for one fully-funded scholarship and 10 half-funded scholarships for the January 2021 intake. The full scholarship went to Mahoor Shahzad, a female applicant from Pakistan. Meanwhile, the half scholarships were awarded to five female applicants and five male applicants. An additional 4 scholarships were offered to cover 25% of the Postgraduate Certificate, totalling 15 candidates from 14 Member Associations benefitting from the programme.
Additionally, the partnership offered 100 scholarships per Member Association for the WAoS Athlete Certificate: an online course developed for aspiring student athletes aged between 15 to 18 years of age who want to gain a broader understanding of the tools needed to become successful and knowledgeable athlete. The course has been designed and written by content writers who work regularly with athletes and has been overseen by an expert reference group representing several International Federations, including the BWF.
The Athlete Certificate received more than 310 applications, with 6% of the applications coming from Oceania. After receiving endorsement from Member Associations, more than 260 youth athletes received scholarships.
Badminton Oceania and the member associations encouraged the region's junior players to sign up, with a total of 17 athletes from Oceania going on to receive the scholarship. These players come from Australia, Cook Islands, Fiji, Guam, New Zealand and Tahiti.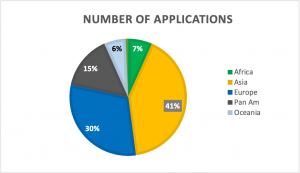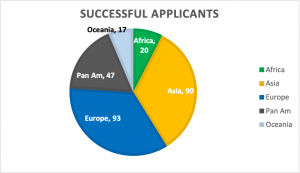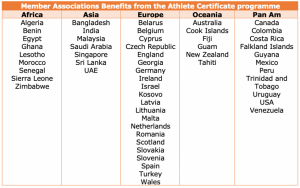 Jin Zhe Chung, representing Guam National Badminton Association, was one of the successful young athletes to be invited to partake in the Athlete Certificate Programme. Currently, Jin Zhe is in the tenth grade and has been playing badminton for three years:
"I thought it would be a great way to learn more about how to become a better athlete during the pandemic. I wanted to continue becoming a better athlete even during lockdown", says Jin Zhe Chung.
Following the success and popularity of the initiative, the BWF and WAoS are looking into the possibility of launching another round of Postgraduate Certificate and Athlete Scholarships in the near future.