Compared to the other regions in the world, Oceania faces unique challenges due to the remoteness, distance between countries/continents and difficulty in accessing resources which creates several barriers to participation and challenges to our aspiring players. Many of the Pacific Islands face such challenges, which many other countries would take for granted, on a daily basis.
However, opportunities such as the Badminton World Federation's (BWF) Shuttle Time programme provides a solid platform and model for teachers and students alike. Since the inception of Shuttle Time in 2012, players in remote countries like many of the Pacific Islands, have been able to learn about the game and receive badminton equipment to increase participation and promote the sport in their local schools, churches and community centres.
Last month, we were able to witness the inspiring journeys of many Pacific players who started playing badminton through the BWF Shuttle Time initiative. Over the last seven years, they have taken to the sport through passion, grit and determination and are now representing their countries. The recent VICTOR Oceania Badminton Championships provided an invaluable experience for these players to compete on the international stage.
Players from Tonga, Samoa and the Cook Islands – many of whom had never left their countries before – travelled to Melbourne to compete in their first ever Junior Mixed Team event and the experience did not disappoint. The team brought enthusiasm, atmosphere and fantastic sportsmanship as they competed against the strongholds – Australia and New Zealand – and bonded with all the players from Oceania. Many of the team's captains worked tirelessly in the build up to the event to organise visas, transport and an immense amount of fundraising for the youngsters who were representing their country.
TONGA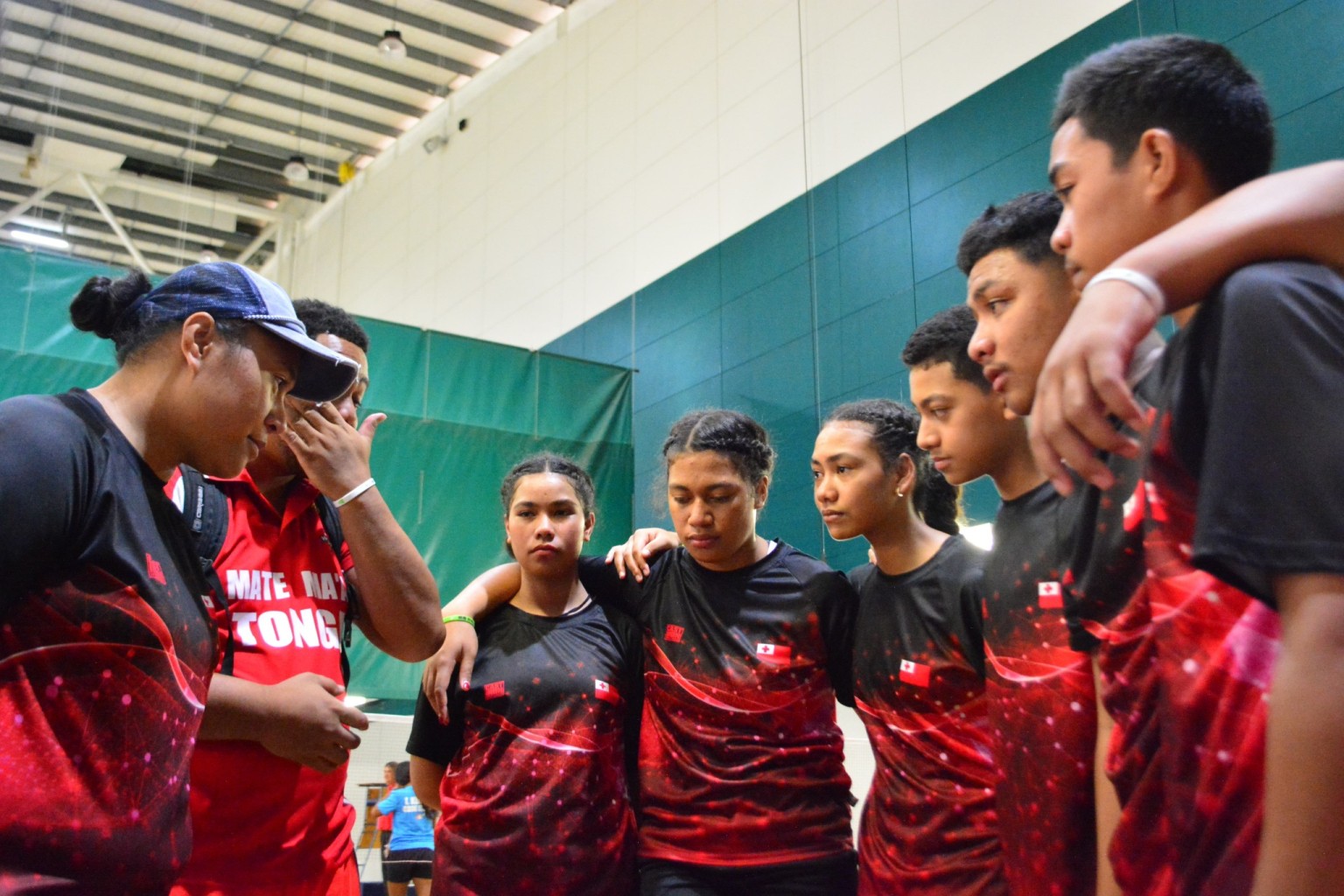 "Thanks to shuttle time, I've been selected to represent Tonga at the VICTOR Oceania Championships. I was fortunate to attend a training camp in China too which I hope will help me improve and return to this event as a stronger player." – Edward Fotu, Tongan Junior Player.
The Pacific Sports Partnerships has helped bring Shuttle Time to life in Tonga with additional funding, knowledge and resources as part of an exclusive partnership with the Australian Department of Trade and Foreign Affairs.
SAMOA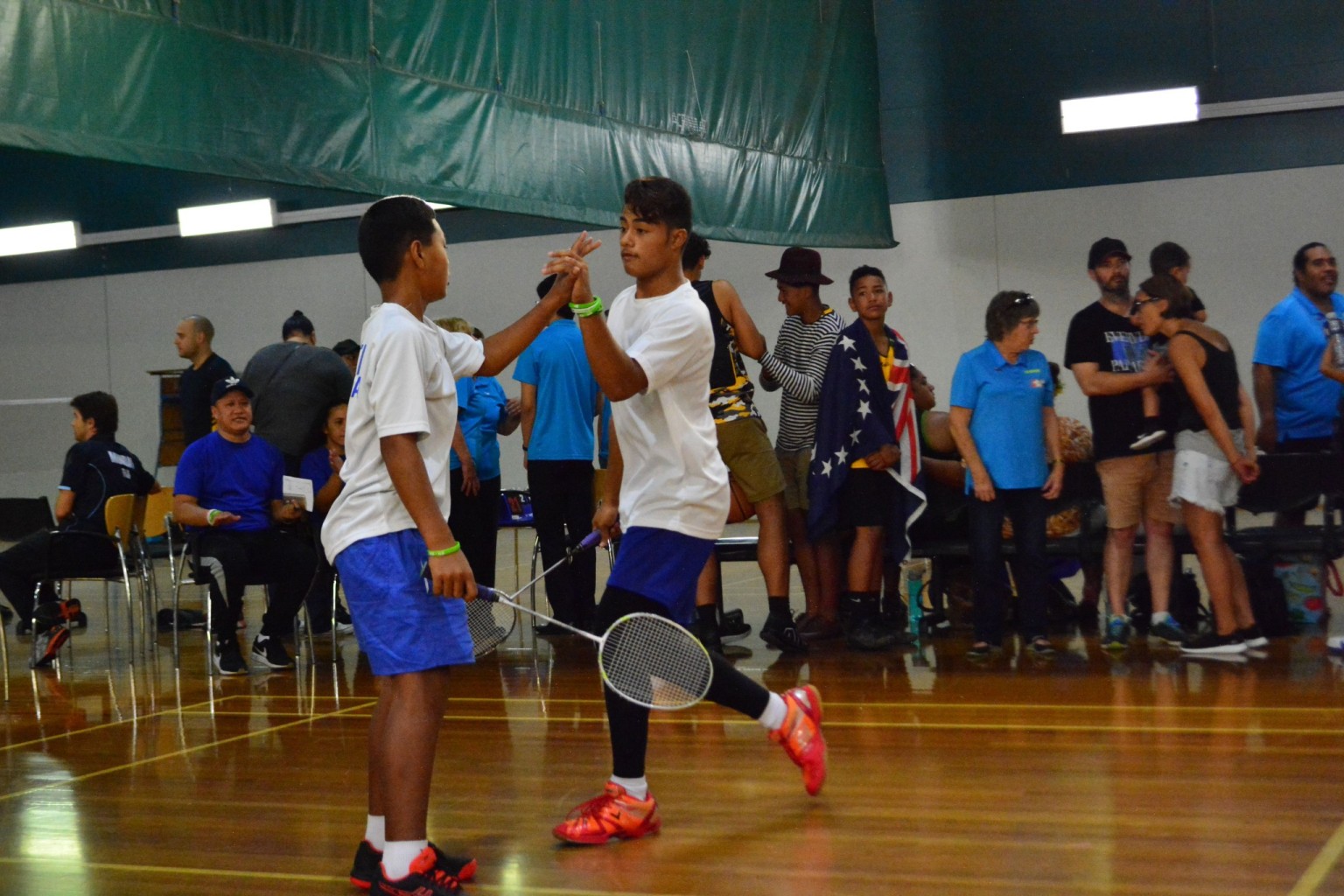 "I learnt how to play badminton through Shuttle time and I really enjoy it. It feels really exciting to be playing in Australia and we'll be going to a training camp in China soon after this to help me improve. I want to come back a better player.." – Charles Iamanu Faalogoifo, Samoan Junior player.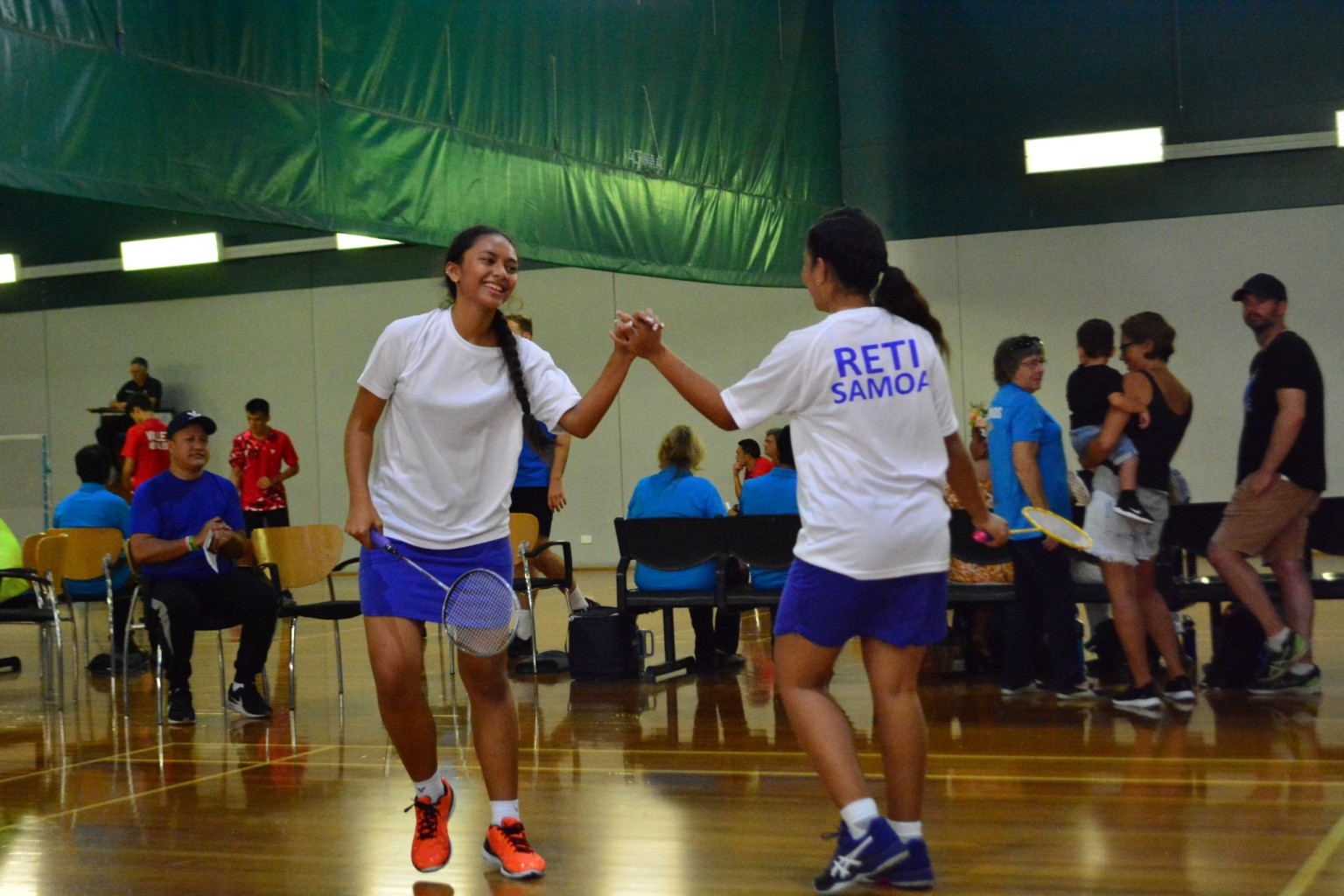 "Shuttle time has given me the opportunity to play badminton competitively. I'm excited to see where else badminton will take me." – Jasmine Reti, Samoan Junior player.
COOK ISLANDS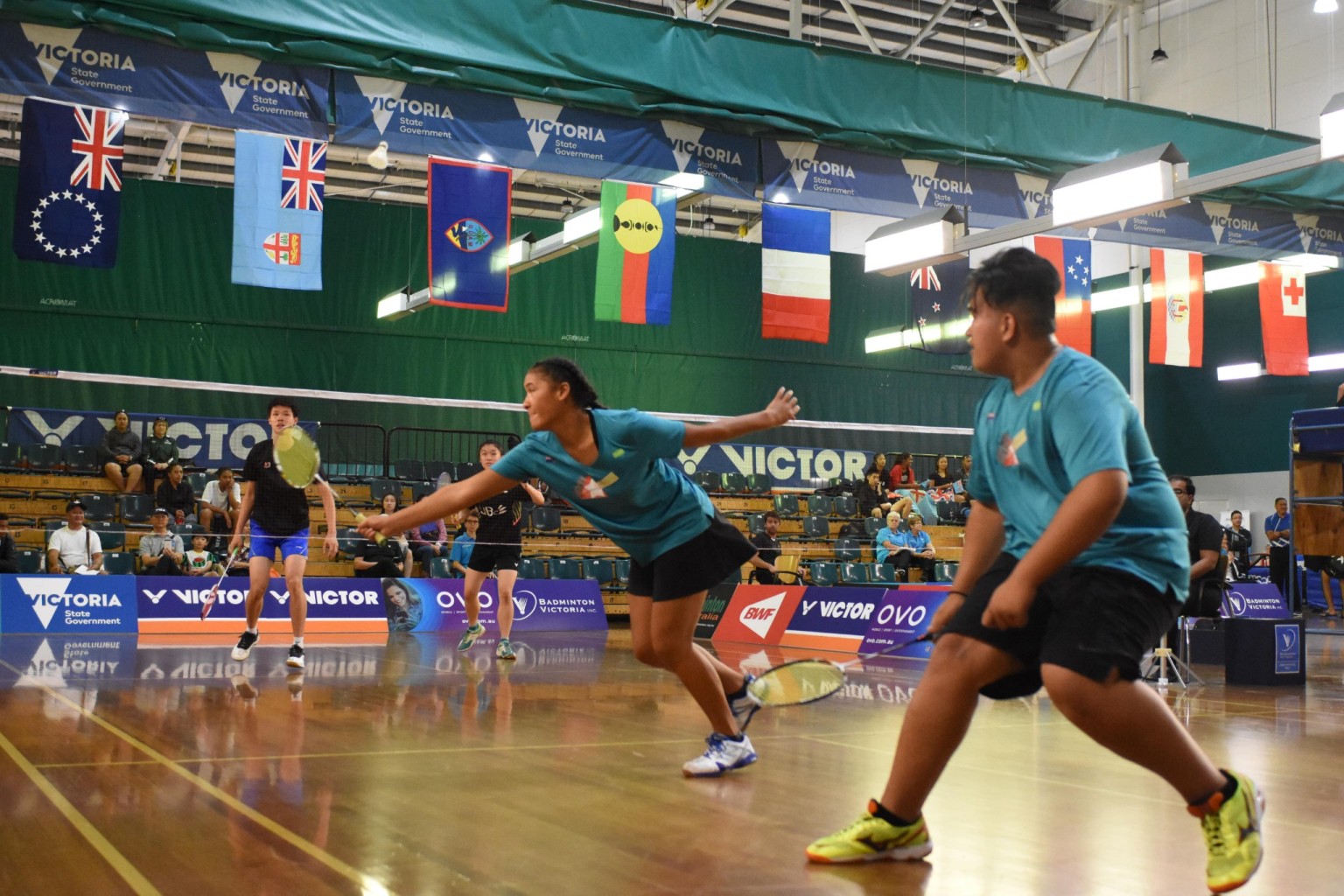 "I started playing Badminton when I was around 13 years old when I attended a Shuttle Time session. It was really good because it helped me find out I have a passion and it showed me what I need to do to become a better player.  I've changed a lot since the first time I played. I felt like such a beginner but now I feel like I am one of them here playing in the Championships. In the future I want to become a professional badminton player and I want to play at an Olympic level and I know I have to train more. Keep moving forward and never give up" – Vaitoti Tupa, Cook Island Junior player.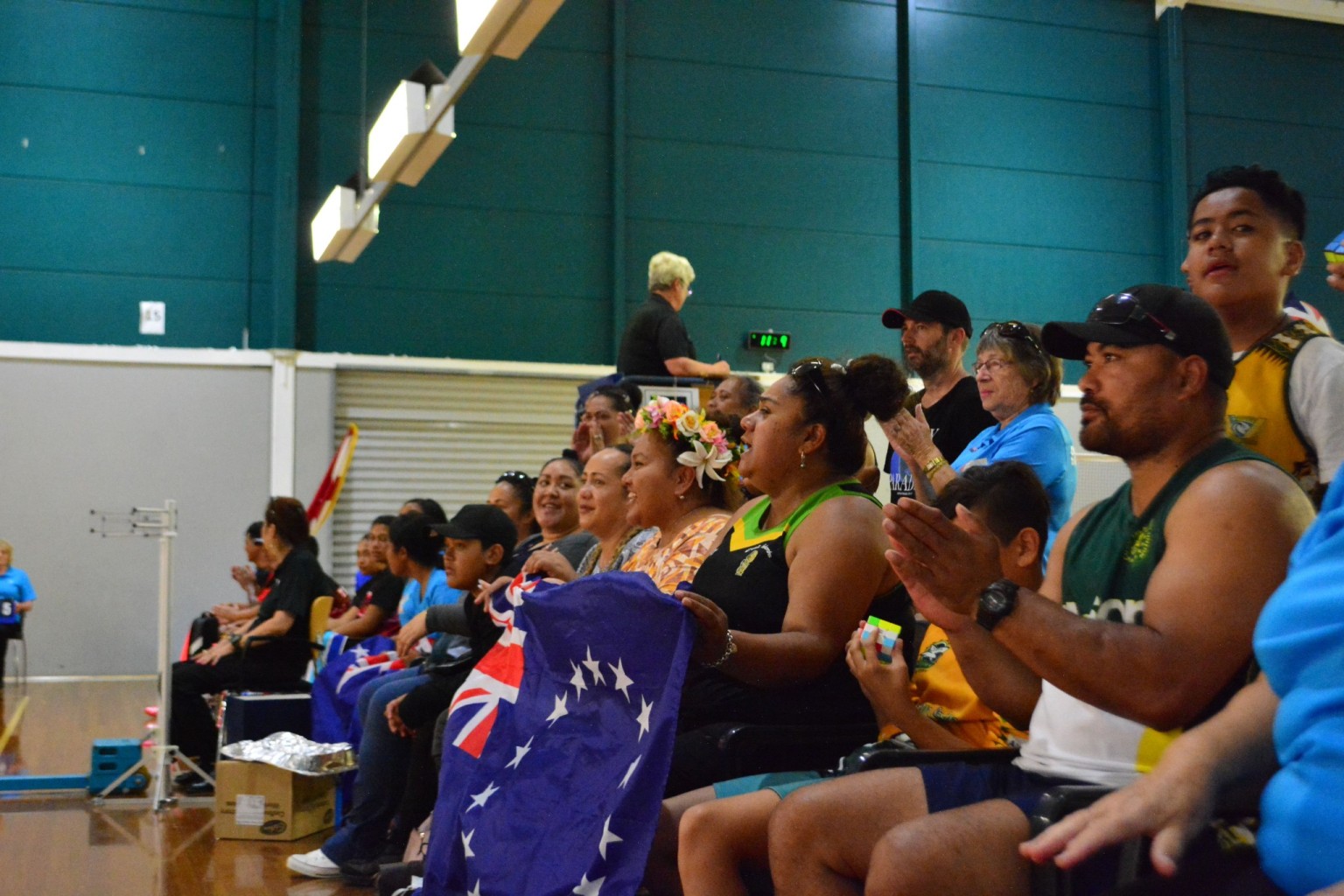 "I picked up a racket for the first time at a Shuttle Time session when I was 12 years old. We all started together and it was so much fun. When we started playing we felt we were really good already, but after playing in the AIMS Games and here in Melboure, we've seen how high the standard is and know that we need to train harder to rise up to the same level. I've been training for two years and now I made it all the way to these Championships I feel all my hard work was totally worth it. You have to keep working hard – it may be a lot of work but it's not impossible. I thought it was impossible but I got here, so it is possible" – Eleanor Wichman, Cook Islands Junior player
"I started playing when I was 11 years old on the Shuttle Time Program. It was so good I decided to go on and now I am in the Championships and I am very happy I have been learning a lot" – Loureina Kuret, Cook Islands Junior player
"I started playing badminton when I was 10. I started at Shuttle Time and I made a lot of good friends. We are still friends and some of them are here with me. I've been learning a lot from this training. I am doing my best and I continue to have fun" – Tereapii Akavi, Cook Islands Junior player
We also caught up with the Junior team managers from the Cook Islands and Tonga to see what it means to them to see the children develop on their badminton journey:
"More and more children have been choosing badminton over rugby, which is more popular in Tonga. This is the first time our junior team is competing internationally. I would like my players to experience playing internationally to see where they stand." – Mele Seini Sifa, Tongan Junior Team Manager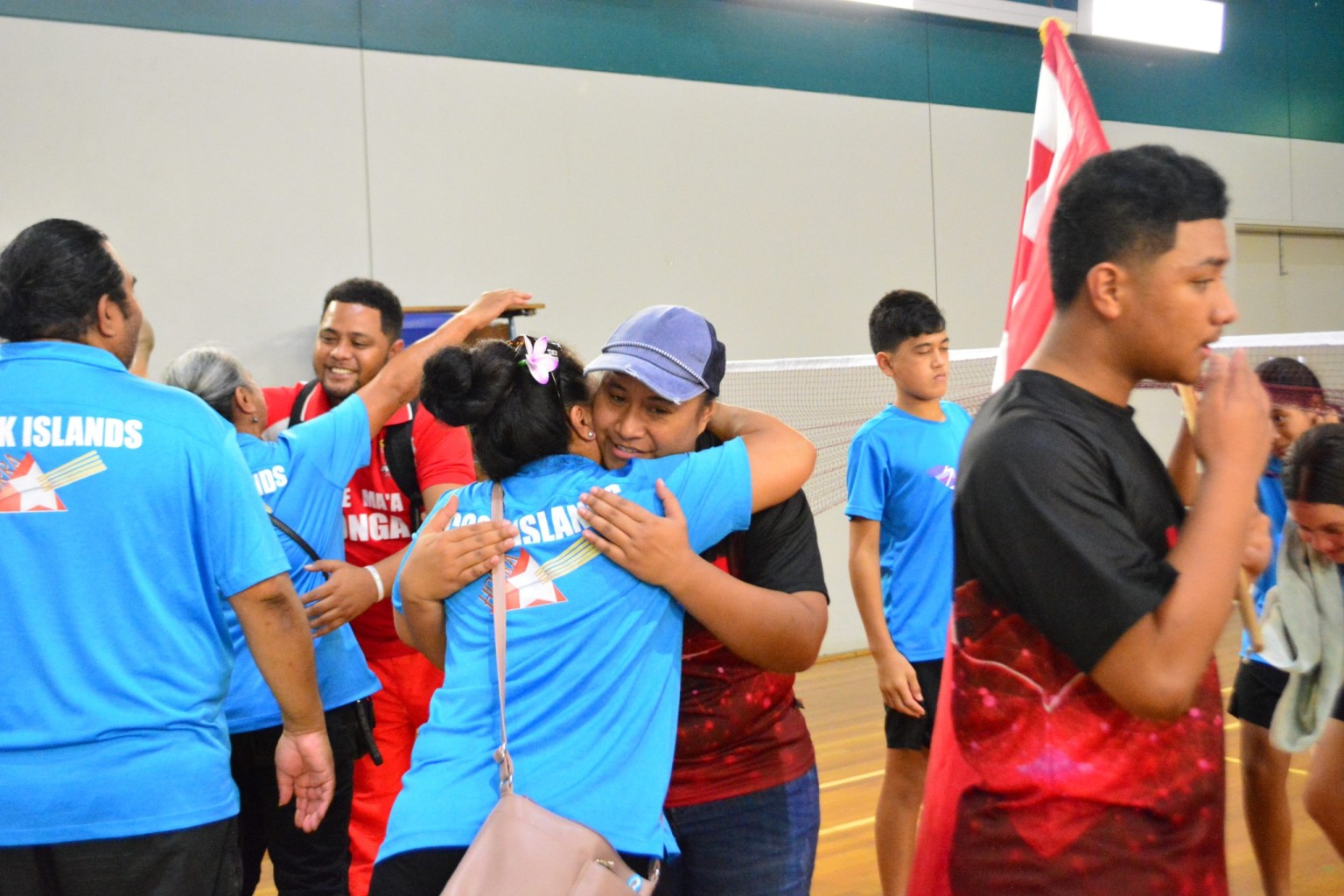 "I must say that our players are excited to be here. They have learnt so much. This event has opened their eyes to realise there is opportunity for them if they want to continue going forward in this sport. We have such a small group of players back home, it makes it hard for them to be motivated and continue with that motivation throughout the year and they would only go to one competition per year, so trying to keep them motivated is really hard and now they come here and they can see they're not the only ones, there are other countries with in the same development stage and that gives them a little bit of hope. Most of them have been working with us for about three years or less and it all started through the BWF Shuttle Time programme. Bit by bit they have all been improving as they get older. For Cook Islands it was very important to send our first Junior Team to the Oceania Championships. It was a very emotional moment watching our first time being called by their names to the court. This has been a lot of hard work and sacrifice but getting to this point makes everything so much worth it. The support we've got from Badminton Oceania has been incredible and I know a lot of people don't have that kind of support and we are grateful we get so much support from them. The kids are making a lot of friends, which is great and they are meeting players who are going through exactly the same as them, who have the same obstacles so they feel not so isolated. I would like to thank the organisers and Badminton Oceania for this great opportunity. It's been awesome and this is just the beginning for us!" – Tom, President of Cook Islands Badminton.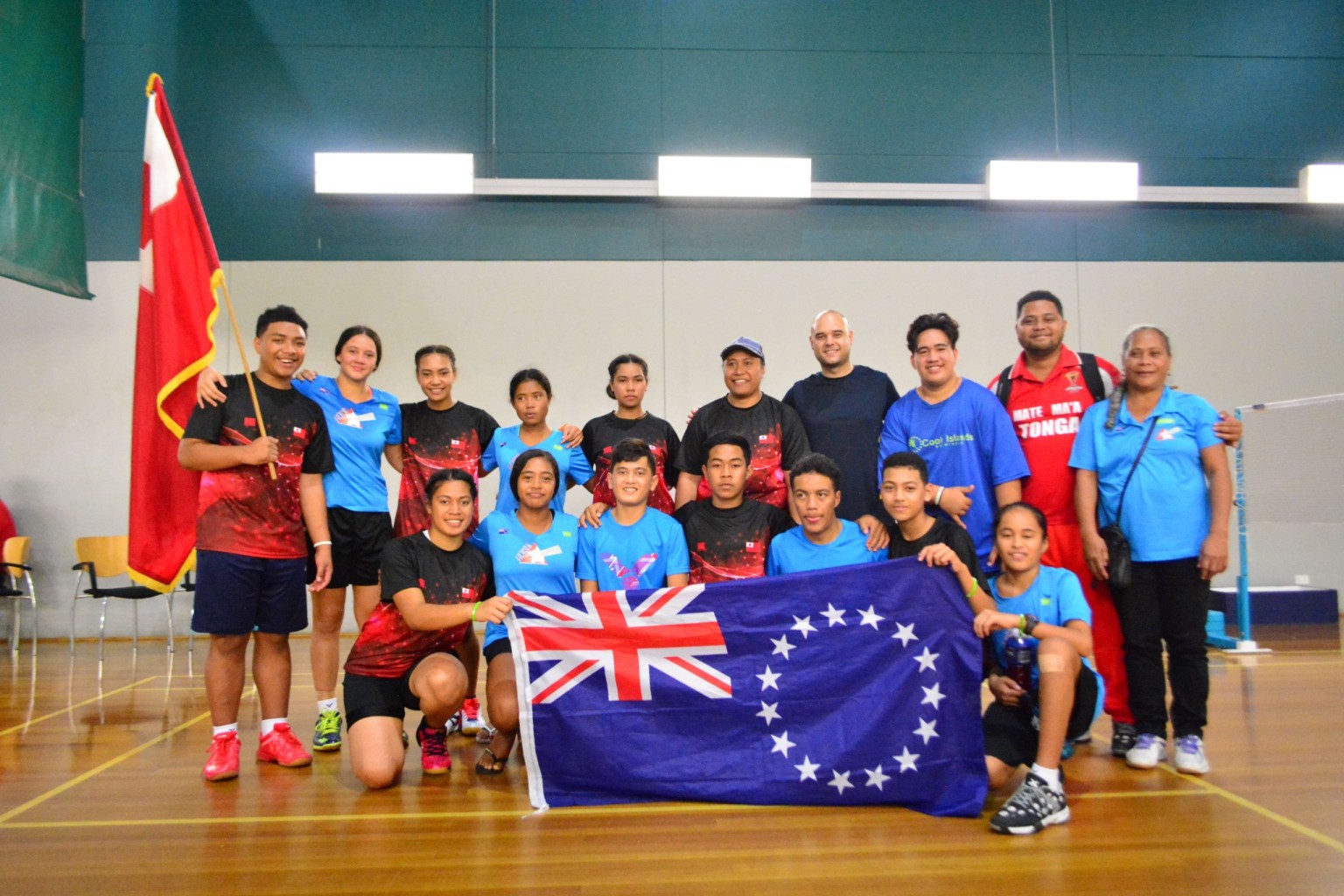 It proved to be a fantastic event for the youngsters, many of which returned home to train for the upcoming Samoa 2019 Pacific Games which take place in July. We are excited to see these players progress with their badminton playing career.