(Hector) Roy Ward, OAM passed away on Tuesday 19 December 2006  in Frankston. He is survived by his wife of 57 years Mrs Joan Ward, his daughter Julie and son Greg.
Roy Ward was a school teacher, journalist, union organizer, Member of Parliament, sports administrator and community leader and a tireless volunteer and leader in Australian badminton.
Roy Ward was a significant figure in sport and sports administration and played a pivotal role in the sport of badminton for more than 50 years. Born in Wangaratta, Victoria 9 December 1923, Roy Ward was educated at Wangaratta High School, Melbourne Teachers' College and  Melbourne University. He married Joan Mary Etherton on 31 Dec 1949.
Roy first played badminton at Melbourne Teachers' college and the University of Melbourne. After post war years as a champion cyclist, a stint at athletics and pennant golf he was asked to assist in the establishment of badminton at St. Augustine's Church, Mentone. He became a committee member of the Anglican Association and brought that association back to the Victorian Badminton Association (VBA).
Roy joined the VBA Council in March 1959 and in May 1960 became the seventh secretary of the VBA and served in that position for 18 years. He was a delegate to the Victorian Olympic Council, the Sports Council of Victoria and he served as a delegate to the Australian Association on several occasions. He served as VBA President from 1978 – 1984. An outstanding umpire at the local, national and international levels.
Roy Ward was a significant figure in Victorian, Australian and international badminton. The following highlights the key role he played in badminton in Victoria, for Australia and internationally.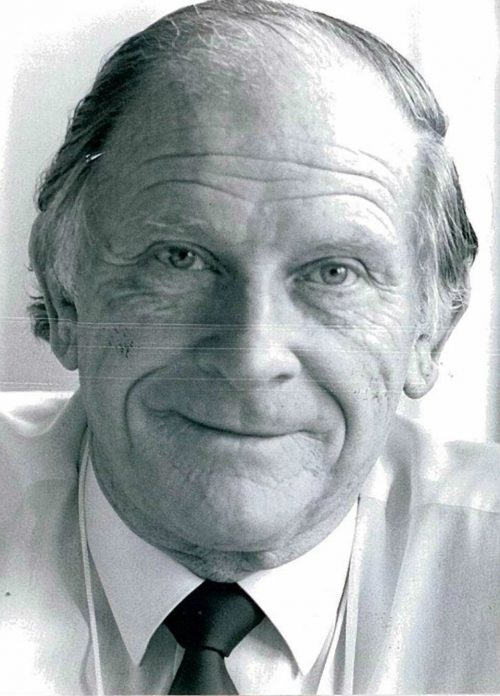 Sports journalist and commentator SNP, Herald (Melbourne) 1955-90, ABC 1955-80, bowls, hockey, badminton, cycling;
o        Secretary Victorian Badminton Association 1960-78,
o        Victorian Badminton Association President 1978-84
o        Inducted as a Life Member of Victorian Badminton Association 1971
o        President Australian Badminton Association 1978 and 1983-96
o        Life Member of the Australian Badminton Association 1996
o        Office holder International Badminton Federation 1976-79
o        International Badminton Federation Vice President 1979-99
o        Chairman Australian Badminton Umpires Committee 1978-86
o        Inducted Sport Australia Hall of Fame 1995
o        Australian Sports Medal (ASM) 2000
o        Herbert Scheele Trophy, International Badminton Federation 2001
o        Badminton Victoria Hall of Fame 2001