Picture: Justine Villegas, New Zealand.
For New Zealand's Justine Villegas, 2021 is brimming with optimism as she looks to put the woes of 2020 behind her.
Villegas launched on to the badminton scene as an under-17 player, which is typically 'late' for a player who qualifies for the TOTAL BWF Sudirman Cup a few years later. But it was the same determination that saw her fend of the late-starting sceptics that drove her through a painful double lockdown period in 2020 to come out stronger on the other side.
"I was very motivated for the first few weeks of lockdown. I saw it as an opportunity to fix some small injuries and improve my overall fitness without being fatigued from on-court training. I had the mindset — If I come out super fit from this lockdown, [coach] Rikke's multifeeds are going to be so much easier"
Lacking access to weights or a gym forced Villegas to get creative, relying on resistance bands, running, body-weight exercises and inspiration from social media to create more interesting exercises, including a 1000 rep challenge that she organised with fellow New Zealand and Australia national squad players.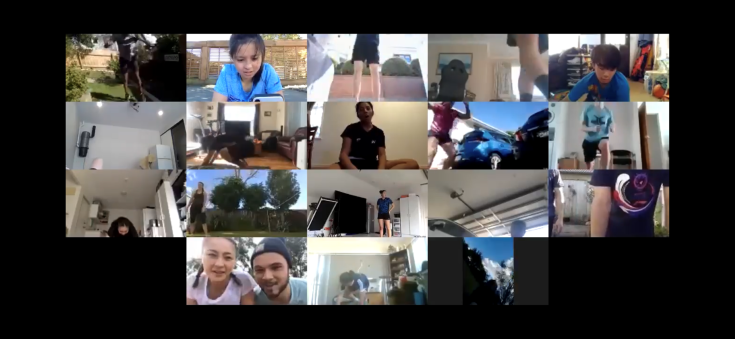 "I also took the time to learn a few new skills during lockdown, like learning how to trade in the ForEx market and some phrases in Mandarin"
But most importantly, the opportunity to catch up on rest and bonding with family members was an over-riding factor for Justine – a sentiment echoed by other players too.
After the first lockdown was lifted in New Zealand, Villegas joined the New Zealand squad to make an emphatic return to the court. However, the situation suddenly became worse as she ruptured her Anterior Cruciate Ligament (ACL) – every player's worst nightmare. The injury took a toll on her mental and physical health, forcing Villegas to adapt once again and find ways to keep her ambitions on track.
"With international travel and tournaments being halted. In terms of timing, I guess this is the best time to get injured – if that's a thing? All my goals are currently focused on rehab, I want to make sure that I'm working closely with the professionals to come out of this injury stronger than before."
"I have worked on my mindset for a while so it's not often that I feel discouraged about things. It's more like a detour to get to the bigger goal. I've also been very lucky to be surrounded with such inspiring people and they continue to motivate me to be the best version of myself"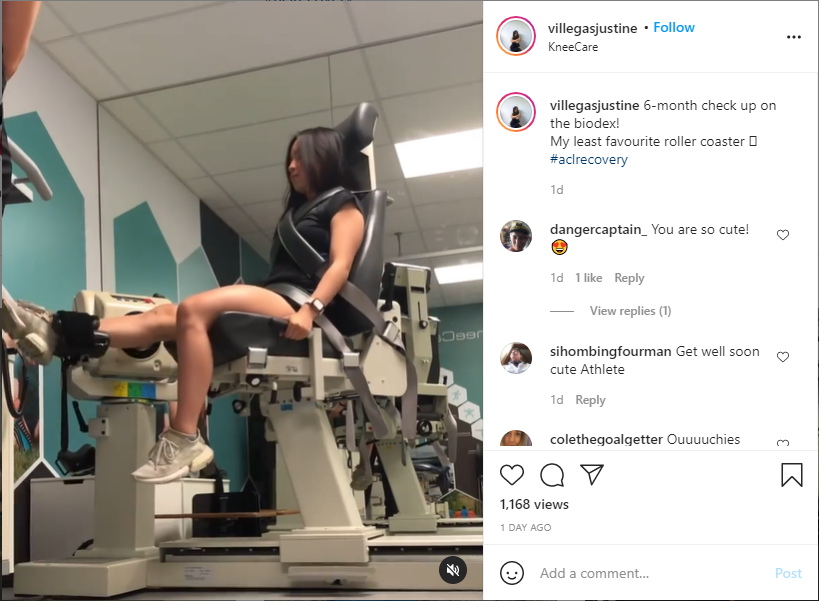 "I saw lockdown as an opportunity to pay more attention to yourself. People should definitely make the most of it because I don't know if we will ever be forced to slow things down again."
"I strongly believe that mental health is equally as important as your physical health. If not, more. With me starting late, joining the badminton scene for the first time in U17s, I knew I had to work hard to catch up to the level everyone was at. I believe what helped me improve the most was that I wasn't afraid to ask for help and was willing to do what others weren't. "
"There will always be people who don't believe you deserve to be where you're at. I'm still nowhere near the level I want to be at but my competition is myself and what others think is irrelevant (unless it's constructive criticism). Often times I meet people who are paralysed from pursuing what they are passionate to do because of what others might perceive of them. "
"We live in such a world where the majority of things we see are people's highlight reels, so people are afraid to do things if it makes them look like they're failing. People should take the time to learn about themselves, love who they are and who they will grow to be with the obstacles they encounter. They should do things for themselves and not for others. It is so important for people to understand that we are all on our own journey and it is not going to look like the life we see on social media. It is very liberating to achieve something that was 100% decided by you.
"The new norm of 2021 for Justine is regularly reviewing her small and smart goals which enable her to track progress
"With 2021 being so uncertain the best thing I could do to keep things less daunting was to set small goals. My routine was non-existent during lockdown which made it very difficult to stick to training schedules. Usually my training schedule is very dependent to the National training times and work times. "
"During lockdown that was obviously wiped out, so one of the small goals I made was to set up a timetable for the week and have an accountability buddy. It made things easier to stick to the plan instead of "trusting" myself that I'll do it sometime in the day."
While Justine continues to overcome injury, her fellow compatriots are competing in the New Zealand Badminton League – a domestic mixed team competition which offers $20,000 in prize money – which Villegas looks forward to competing in the near future.
Get the latest news and developments from Badminton Oceania delivered straight to your inbox by subscribing to our eNewsletter: