Despite having a population of 120,000 and a land mass of 811 squared kilometres, there is almost 4000 kilometres between the easternmost and westernmost parts of Kiribati – which is almost as wide as Australia!
At its highest point, Kiribati stands at a mere height of just eight metres above sea level. Once combined, the 33 stunning, paradisiac islands and atolls make Kiribati the only country in the world to cross all four hemispheres.
With such remoteness comes great challenges. However, since becoming a member association in 2010, the federation have made encouraging progress in their effort to bring badminton to a small nation.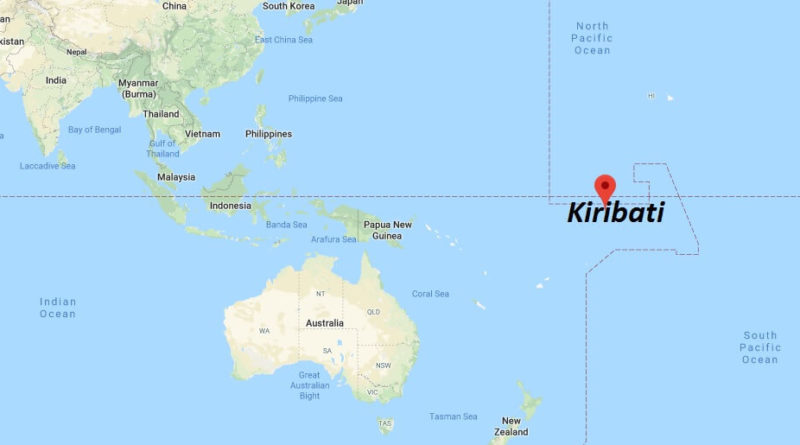 Leading the charge for badminton is Kiribati's Shuttle Time Co-ordinator Tongoboo Beero, who first came across Shuttle Time in 2012 as a participant. Since then, Tongoboo has powered through the ranks.
In 2019, he was one of 10 trained Shuttle Time teachers who inspired over 600 participants into getting fit and active within their communities with badminton. Earlier this year, he was part of a leadership team who delivered teacher training to expand Kiribati's Shuttle Time teacher pool. His combined efforts earned his a space in the BWF's Humans of Shuttle Time campaign.
Moreover, other teachers from Kiribati have noticed a significant rise in popularity. Taonibeia Mwakuti has delivered to more than 50 kids in her local community, which has made a big difference to their lives where there are only a limited number of other activities to keep them engaged.
"We both enjoy the game and can say that we have improved a lot especially with our grips and serving technique" say Mwakuti's students, Biritia Peter and Eimwa Obwaia.
The complex logistics involved in sending and receiving badminton equipment is one issue for the remote nation. However, finding a suitable badminton court to play on is another.
To combat the lacking badminton facilities, many of the Pacific Islands play outdoors. However, Shuttle Time teachers and students came together recently to paint the lines of a badminton court under a shelter to give a better understanding of the game.

The growth of badminton has provided some exciting opportunities for aspiring players from Kiribati. Women's doubles pair, Teitiria Utimawa and Tinabora Takeiaki (pictured below), were part of the representatives to play at the Samoa 2019 Pacific Games. Since then, they have competed in a handful of domestic tournaments in Australia and BWF Grade 3 events, winning their first international match at the Perth International 2019. News of their success rippled across the Pacific and is inspiring more women to pick up a racket.
"The interest this has generated in Kiribati is outstanding. We know that there are more women involved than ever before, from little kids to elderly women. I hope that we have inspired these women to participate. We hope that we can be role models for the kids too as they continue their journey in sport"
"We're eager to go back and help deliver Shuttle Time activities and also upskill the teachers, coaching kids and correcting skills early so they don't repeat the mistakes we made", says Tinabora and Teitiria.
The pair are among many exciting developments for Kiribati leading into 2021, which includes Utimawa being a potential contender for a place in the Tokyo 2020 Olympic Games (through the Tripartite Commission) and increased Shuttle Time activity.
Keep up to date with latest news and updates from Kiribati Badminton Federation on their Facebook page.
Get the latest news and developments from Badminton Oceania delivered straight to your inbox by subscribing to our eNewsletter: