The draws for the five badminton events at the Tokyo 2020 Olympics Games were conducted at the National Badminton Centre in Milton Keynes, England, on Thursday8 July 2021.
WATCH: Tokyo 2020 Olympics Games Badminton Draw
Oceania is represented by four athletes from Australia, in three disciplines:
Hsuan-Yu Wendy Chen – Women's Singles
Gronya Somerville and Setyana Mapasa – Women's Doubles
Simon Leung and Gronya Somerville – Mixed Doubles
Check out their draws for the group stages below. The Tokyo 2020 Olympic Games commence on Friday 23 July 2021, with the group stages of the badminton tournament getting underway on Saturday 24 July. View the full schedule here.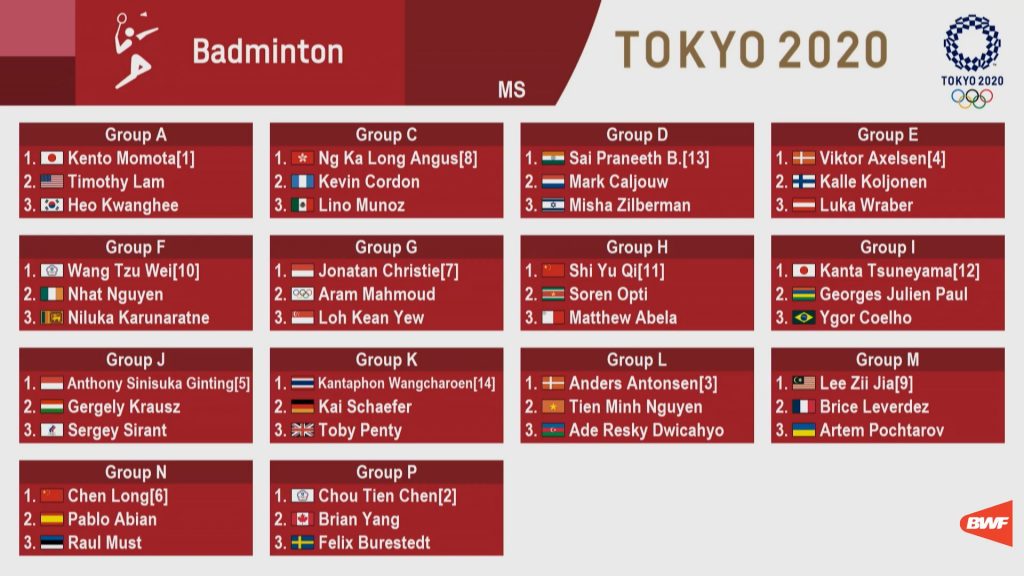 Hsuan-Yu Wendy Chen has been drawn into Group I, against the thirteenth seed from Denmark, Mia Blichfeldt and Linda Zetchiri from Bulgaria.
Both matches will be new territory for the Australian, having not played against either player before. Mia is ranked 12 to Wendy's 77. Meanwhile, Linda sits slightly in front of Wendy at World number 54.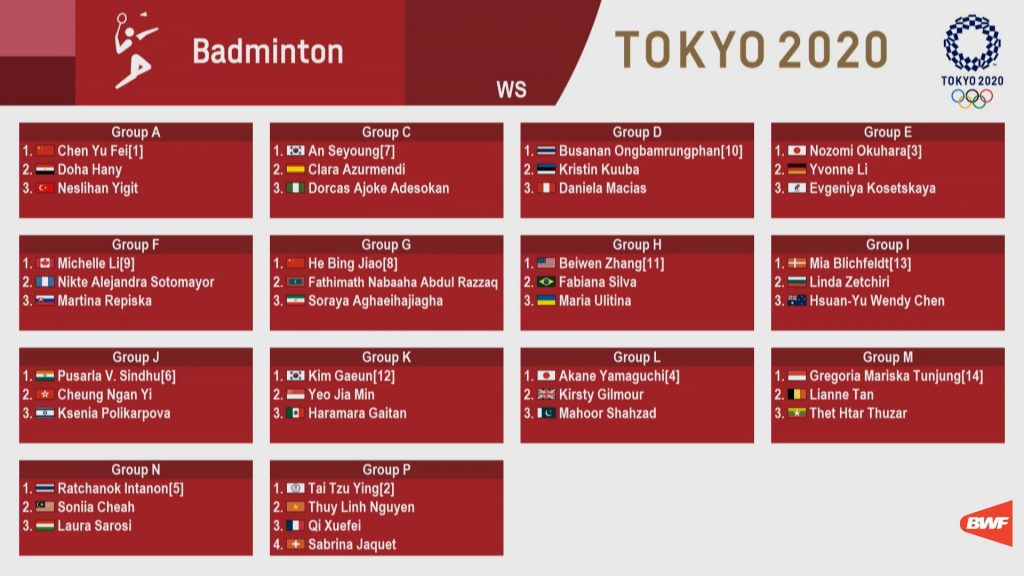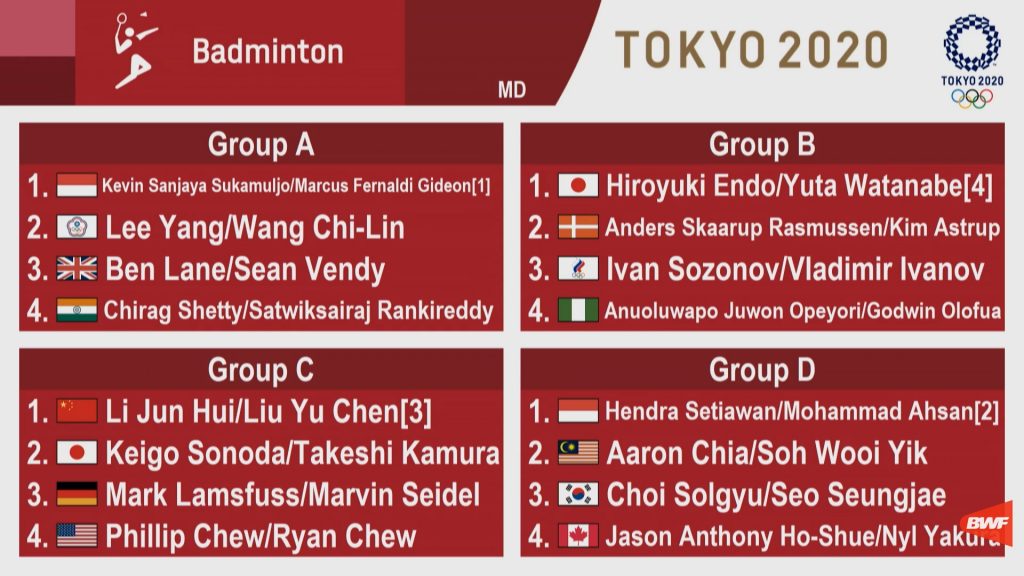 Gronya Somerville and Setyana Mapasa will compete in Group C of the women's doubles, against the fourth seeds (and reigning HSBC BWF World Tour Champions) Lee Sohee and Shin Seungchan from Korea.
The two pairs have come up against each other during the Olympic qualification period in 2019, at both the Gwangju Korea Masters and VICTOR China Open. On both occasions, the Koreans came out on top over three games.
Additionally, they will face Du Yue and Li Yin Hui from China and Denmark's Maiken Fruergaard and Sara Thygesen. It will be the first time that the Australians will be competing against either of these pairs.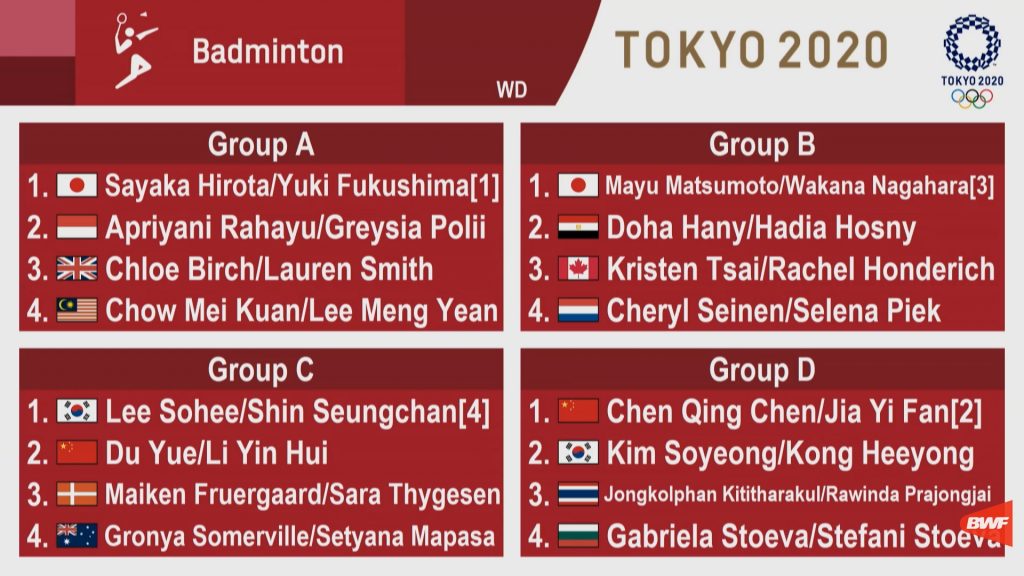 Finally, Simon Leung and Gronya Somerville will compete against some fresh faces in Group C, having never played any of the pairs in their careers so far.
The fourth seed powerhouse of Praveen Jordan and Melati Daeva Oktavianti (Indonesia) sit at the top of their group, alongside Japan's Yuta Watanabe and Arisa Higashino and Denmark's Mathias Christiansen and Alexandra Boje.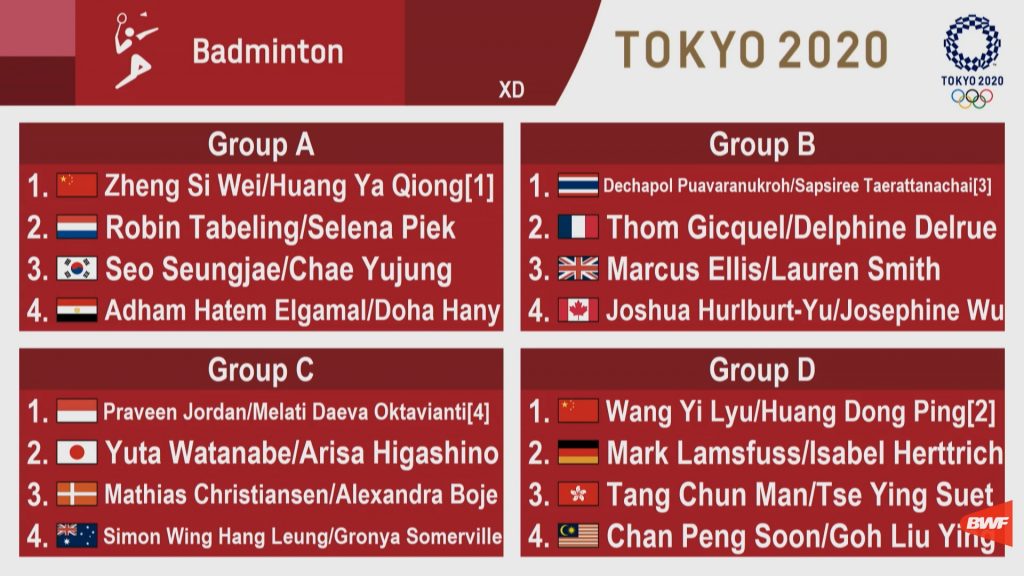 Get the latest news and developments from Badminton Oceania delivered straight to your inbox by subscribing to our eNewsletter: