The Oceania Tour is an initiative linked to our player development programme which encourages players from Oceania to participate in international tournaments across the region, earn world ranking points and compete for prize money which will be used to support future international training and competition opportunities.
The Oceania Tour 2022 awards $1,500 NZD for singles winners and $2,500 NZD per doubles pair to those who accumulate the highest amount of world ranking points in each discipline (MS, WS, MD, WD, XD).
Originally, there were seven eligible tournaments included in the Oceania Tour 2022. However, following the cancellation of the BARFOOT & THOMPSON New Zealand Open 2022 (and the subsequent Manawatu International 2022), the Tour was reduced to five, including:
Throughout the year, most of the winners of this year's Continental Championships remained in first position. However, following the completion of last week's SATHIO GROUP Australian Badminton Open 2022, the final standings received a last-minute shake up and the winners of each discipline are now confirmed: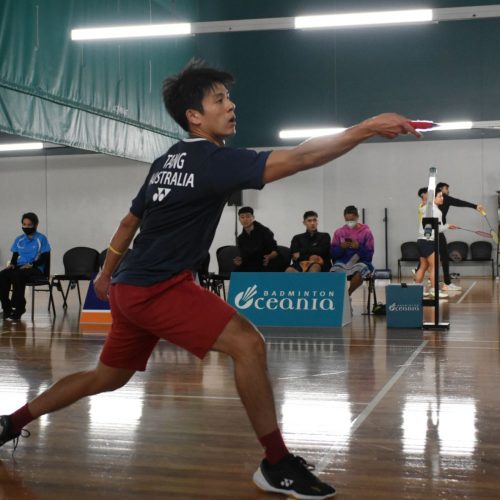 Men's Singles – Nathan Tang, Australia
The two finalists from this year's Continental Championships, Edward Lau (New Zealand) and Nathan Tang (Australia) were battling for first place throughout the year. Up until the last tournament, Edward was leading the way and remained on track to become New Zealand's first winner of the Oceania Tour (as Australian players swept the board in the 2019 edition of the Tour too). However, his withdrawal from the SATHIO GROUP Australian Badminton Open allowed Nathan Tang (wildcard entry) an opportunity to take the lead. Following a walkover in the first round, Nathan won his second-round clash against fellow compatriot Jie Ying Chan and bowed out in the quarterfinals against Malaysia's Ng Tze Yong, taking his accumulated world ranking points to a total of 8930, to Edward's 6390.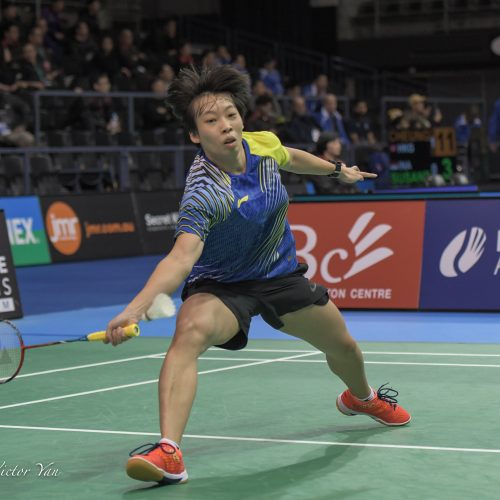 Women's Singles – Wendy Chen, Australia
After picking up her seventh consecutive Oceania Championships title in May 2022, Wendy Chen remained on top throughout the Oceania Tour 2022. She competed in all five eligible tournaments and was the highest performing women's singles player in four out the five tournaments, including a quarterfinals finish in Sydney, two second round exits in the Australian Open and North Harbour, and a first round exit in Bendigo. Combined, the results allowed her to become the only player to break five digits in accumulated world ranking points, totalling 10190. The closest competitor was Tiffany Ho (Australia) who finished on 7940.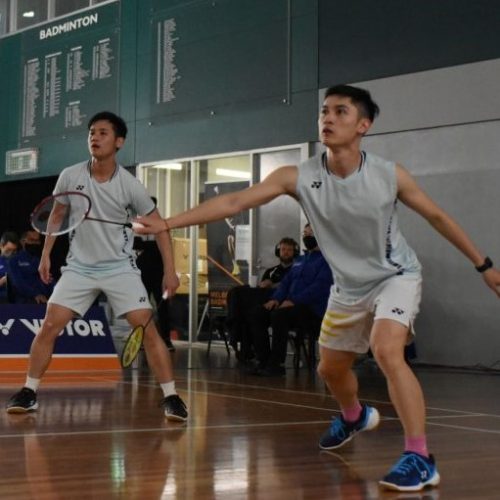 Men's Doubles – Kenneth Choo and Ming Chuen Lim, Australia
The men's doubles became one of the most contested disciplines, with the leads changing between New Zealand's Abhinav Manota/Jack Wang and Australia's Kenneth Choo and Ming Chuen Lim (the two finalists from the Continental Championships, which the New Zealanders won) throughout the year. Kenneth and Ming's campaign in Sydney (semifinalists) did see them take the lead after tournament three. However, Abhinav and Jack only competed in two tournaments (Oceania Championships and VICTOR North Harbour International) and their results (first place and quarterfinalist respectively) was enough to bump them back up to first position before the last tournament took place. Their absence and a second-round loss for Kenneth/Ming saw the Australian regain the top spot with a total of 7070 points, while other New Zealander's (Adam Jeffrey and Dylan Soedjasa) squeezed into second position after accruing 6260 points from all five tournaments, compared to Abhinav and Jack's 6200.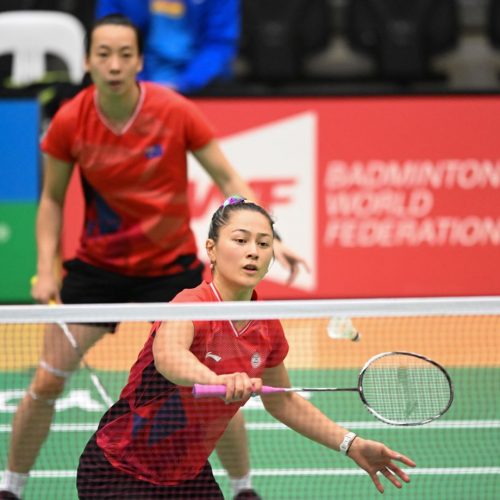 Women's Doubles – Wendy Chen and Gronya Somerville, Australia
While Gronya Somerville finished runner up in this year's Continental Championships with a different partner (Kaitlyn Ea), she swapped partners later in the year and as far as the Oceania Tour 2022 shows, her results with Wendy Chen are paying off. As a pair, they have competed in four out of the five eligible tournaments, making the quarterfinals in Bendigo, finishing runners up at North Harbour and exiting in the first round at the Australian Open, bringing their total to 6990. The winners of this year's Oceania Championships (Joyce Choong and Sylvina Kurniawan) only competed together in the one leaving their 4000 points static and finishing in fourth, while other Australian pairs Majan Almazan/Tiffany Ho and Sydney Tjonadi/Victoria Tjonadi crept into second and third place, respectively.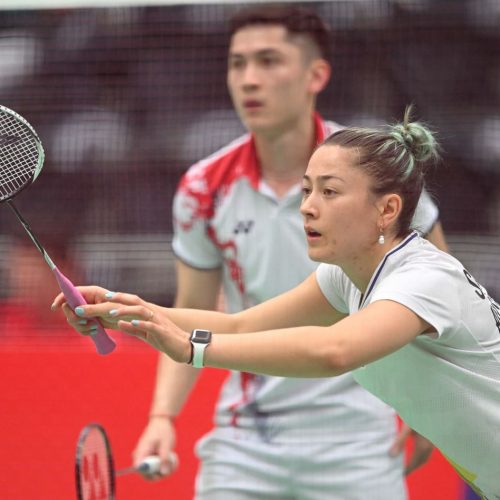 Mixed Doubles – Kenneth Choo and Gronya Somerville, Australia
Joining Wendy Chen as a two-time Oceania Tour 2022 winner, Kenneth Choo and Gronya Somerville doubled up on success after the pair came together this year in the mixed doubles. The Australian duo competed together in all five eligible tournaments, including a first-place finish at the Continental Championships, quarterfinalists in North Harbour and first round exits in the other three, bringing their total points to 8970, finishing almost 5000 points in front of the next pair – Adam Jeffrey and Justine Villegas (New Zealand).