Pictured (left to right): Ian Bridge, Grant Manzoney and Caitlin Dransfield. Photo credit: Paralympics Australia
It's the speed of the game that got Grant Manzoney and Caitlin Dransfield hooked. The raw pace of the world's fastest racquet sport. And once they were hooked, their Paralympic dream began.
This is the first time Para-Badminton will appear at the Paralympics after the announcement in 2015 of it's inclusion for the 2020 Games.
For Manzoney it gave him a focus for his new sport. For Dransfield it was the realisation that a lifelong dream could come true.
After Manzoney's cricket career came to an end when he could no longer be on his feet all day, his transition to a wheelchair shifted his focus to a new sporting endeavour. After trying wheelchair basketball for a while, he was approached by Para-badminton coach Ian Bridge about taking up the sport.
"I got involved a little bit by chance, after I finished playing cricket I was looking to transition into a wheelchair sport because I couldn't play on my feet anymore," Manzoney said.
For Dransfield, it was a Paralympic dream that drove her original interest.
"For me, it's been a childhood dream.
"Seeing other people being able to achieve at the highest point and me being able to be like, OK I've got a disability but I want to be able to do that, I want to be able to inspire other people with disabilities, other children with disabilities, that they can do whatever they want."
Her dream seemed out of reach with tennis, a sport she had played when she was younger, only open to wheelchair participants while she is a standing player with cerebral palsy.
"In tennis there was only wheelchair categories, there was no standing categories. That's probably why I latched onto Badminton so hard because there's the opportunity for me to achieved that (Paralympic) dream."
And while her Paralympic dream drove her there, her love of the speed of the game kept her.
"I love the speed of it, I love the physicality of it, but it's not just the physicality of it, it's also the tactics, the mental game , there's a lot of components that I love about it."
It's the same thing that keeps Manzoney engaged.
"It's the speed and skill of the game, it's just such a fast game. It's the fastest racquet game in the world, it makes it such a thrill ride.
So with a Tokyo dream in mind, they got about training and travelling, to qualify. And while they are now here, ready to take to the court and represent their country, it's the impact of the Games on the sport back in Australia that they are most proud of.
"The most important thing is the exposure we'll gain from it (being in the Paralympics), particularly in Australia where it's relatively new sport," Manzoney said.
"Hopefully they'll see it as an option because in Australia, if you want to play a wheelchair sport you're pushed straight to wheelchair basketball or rugby.
"It's very difficult to get players involved in badminton so hopefully the exposure from having it in the Paralympics, even in the lead in when I was doing talks at schools, kids were amazed with it. They wanted to have a go in chairs and have a hit so that's the key thing."
Dransfield agrees that the Games will open new doors for adults and kids with disabilities and hopes to play a role in inspiring the next generation.
"I feel like I can now inspire other children, more children with disabilities, to get into sport. I want to be able to go back to WA and say yes, you can do this, it doesn't matter if you have no arms or no legs there's opportunities in sport for you."
The Para badminton tournament starts on Wednesday 1 September, with Manzoney and Dransfield in action from Thursday 2 September. Check out their schedule for day one at the Tokyo 2020 Games below. More information on where to watch and how to find the results are available here.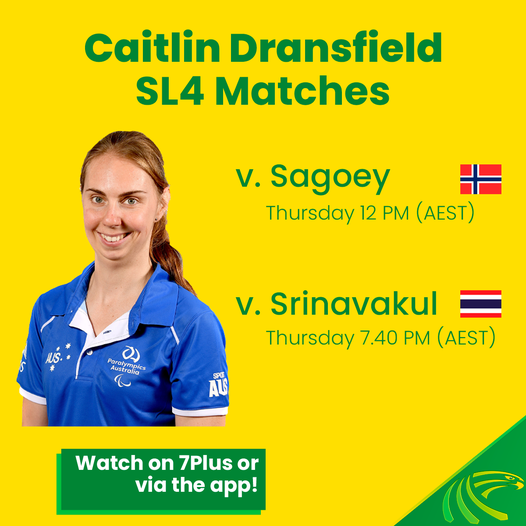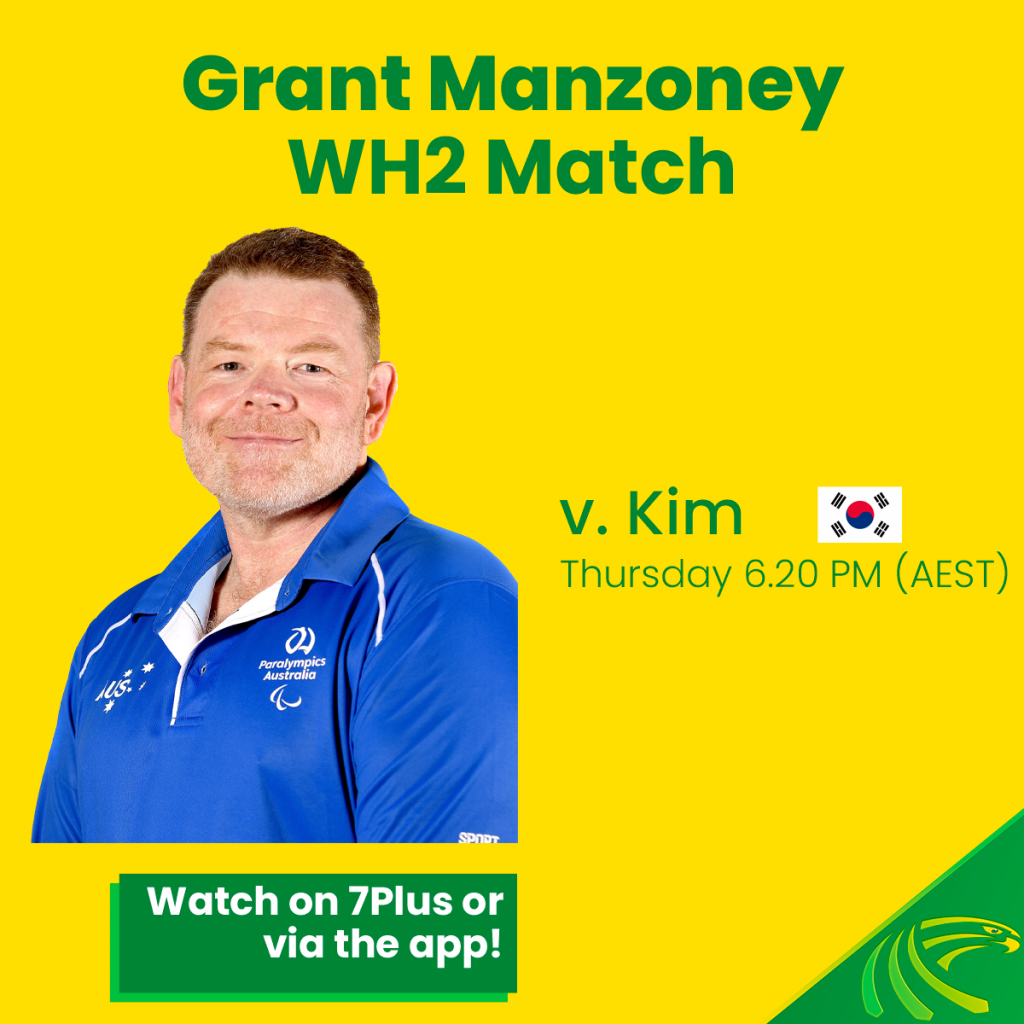 First published by Jodie Hawkins, Paralympics Australia
Get the latest news and developments from Badminton Oceania delivered straight to your inbox by subscribing to our eNewsletter: