Pictured: Members of the Akavi family storm to the top of the podium at the Cook Islands Games 2020
The International Day of Families is a movement observed by the United Nations to raise awareness around the importance of communities and families and their significant impacts on one another.
Jean and Daniel Akavi, from the Cook Islands, have celebrated enormous achievements over the last year, using badminton as a vehicle to strengthen their bond and bring a community together. The mother-and-son partnership became local heroes when they formed part of the team to win gold at the Cook Island Games 2020 – representing their island, Mitiaro.
It all started with Daniel, aged 15, who found badminton through the Shuttle Time programme at his local school, before progressing through the ranks and winning the U15 men's doubles at last year's Cook Islands National Championships – alongside partner Emanuela Mataio.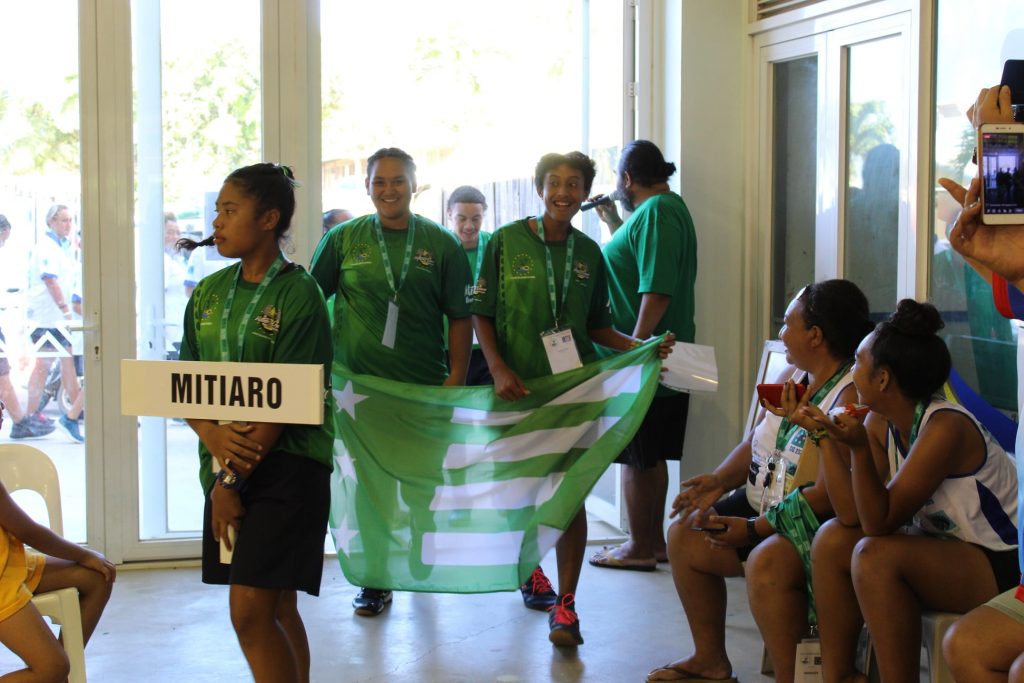 Team Mitiaro at the Cook Islands Games 2020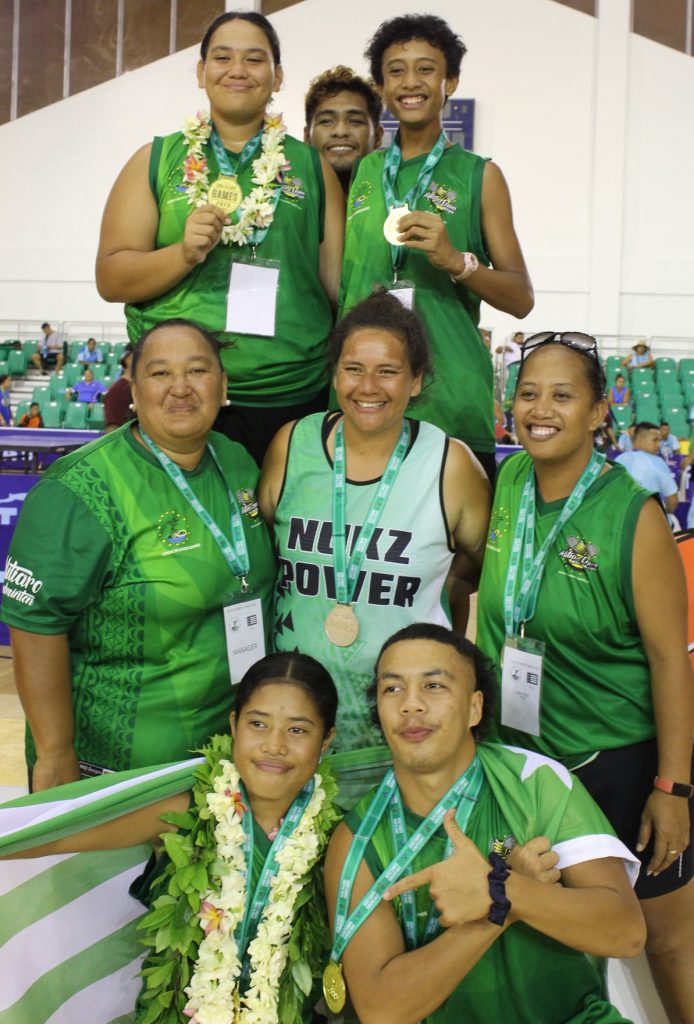 Daniel Akavi and Emanuela Mataio – U15 Men's Doubles National Champions 2020
The pair have since joined Badminton Oceania's player development programme (tier three) which included being part of the recent squad trip to New Zealand to compete in domestic tournaments and a weeklong training camp with our Coaching and Development Manager, Robbie Thackham.
Joining him on the trip, Jean Akavi (his mother), travelled with the contingent to take part in sessions to boost the Cook Islands' administrative ability, including undertaking the Pacific Foundation Coaching course and supporting junior squads.
While expressing her pride in his achievements so far, she also talks about the importance of badminton in teaching him important life values.
"I admire the values which badminton instils upon him. Personally, I like the ICARE values which stand for Integrity, Collaboration, Achievement, Respect and Excellence – all of which he represents through his participation in badminton. These help to keep him motivated.", says Jean.
Talking about the time he encouraged her to pick up a racket for the Cook Islands Games, Jean shared fond memories of the nation's electrifying multisport Games.
"It was great to play alongside Daniel. He was open-minded to be playing with his mum and he was so mature when he acted like my coach. He showed me how to improve my grip, relayed the importance of posture and keeping racket up. He was so patient and encouraging"
"I am incredibly excited about his future in badminton and the person he is becoming", says Jean.
The Akavi's aren't the only ones who use badminton to bring family members together. Last year, we spoke to The Virk's from New Zealand who took to the local streets to promote badminton among their community – while the whole country was in lockdown.
Badminton runs in their family, with some of the youngsters representing in their local association and country.
"The sport has helped our family develop on and off the court. I can see my children's confidence and social interaction improving massively. Amreen has hosted some of our club's competitions, speaking publicly at our events. She's won community awards and has done talks on her aspirations to inspire others to play sport and focus on their goals", says Rupinder Virk.
Read their full story here.
Get the latest news and developments from Badminton Oceania delivered straight to your inbox by subscribing to our eNewsletter: