Pictured (left to right): Fredrik Kristensen, Aimee Hong, Marie Christensen and Jorgen Rosenlund (Norway)
Four players made the long-haul journey from Norway to compete in Oceania's Grade three tournaments, in pursuit of world ranking points to qualify for future editions of the European Games and World Championships. Starting at the YONEX Sydney International 2022, the quadrant will go on to compete in Bendigo and North Harbour.
By the afternoon of day two in Sydney, they are sharing mixed success as Jorgen Rosenlund and Marie Christensen were knocked out of the mixed doubles draw yesterday, when Jorgen's men's singles campaign also coming to an end.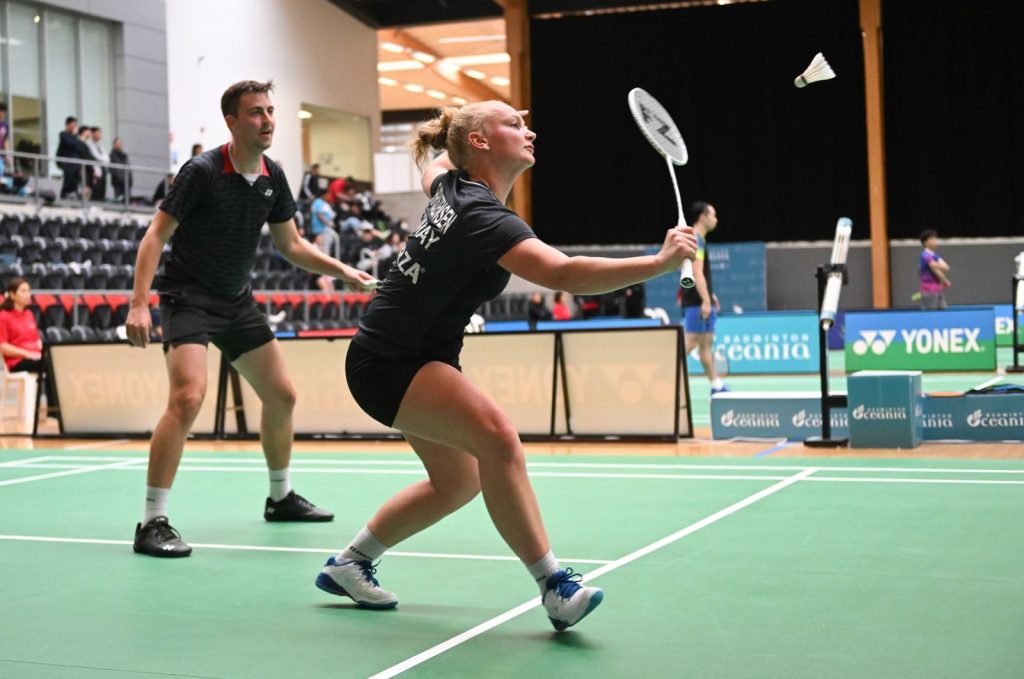 Pictured: Jorgen Rosenlund and Marie Christensen (Norway)
However, their compatriots (who are second seeds) survived a scare on day two against Australia's Jason Hong and Victoria Tjonadi, to progress into the Round of 16.
Aimee and Marie also team up for the women's doubles as fourth seeds, although their campaign does not start until Friday 7 October. The pair are currently ranked 151 in the world and are aiming to climb the ladder for greater opportunities next year. Despite the European Games and World Championships being over eight months away, it shows the level and preparedness required for competition in the current environment, as the quest for world ranking points must start well in advance.
Like many countries in Oceania, Norway could be considered a remote part of Europe, where badminton is considered more of a minority sport. Most of them take up part-time work to fund their journey as other funding options are rare to comeby.
"We live in a small country where badminton is a small sport. Therefore, we have to fund a lot of our journey ourselves, and this is a big trip for us. I usually work part-time. Aimee and I are aiming to qaulify for next year's European Games and World Championships so we ultimately came here to do our best and get as many points as possible", says Marie.
Marie is in between part-time jobs, Aimee is studying computer science and while not at work or on court, Frederik and Jorgen also excel in playing disc golf.
"Once you get used to the techniques of one sport, it's usually easier to understand and pick up the techniques of other sports and activities. It's all transferrable", says Jorgen.
Aimee, Frederik and Marie will be back on court tomorrow (Friday 7 October) to continue their campaigns. Follow their progress on Tournament Software.
Additionally, all matches on courts one and two are available to watch on the live stream (also available after the completion of matches), via Badminton Oceania's YouTube Channel.
More photos, videos and content from the tournament is available on Badminton Oceania's Facebook page. Join the conversation by using the hashtag #SydneyInternational22