The much-awaited draw for the 14 events at Para badminton's debut at the Paralympics was conducted today at the Main Press Centre in Tokyo today.
Australia's Caitlin Dransfield and Grant Manzoney were among the players to be pulled out of the boxes in their respective disciplines:
Caitlin Dransfield – Women's Singles SL4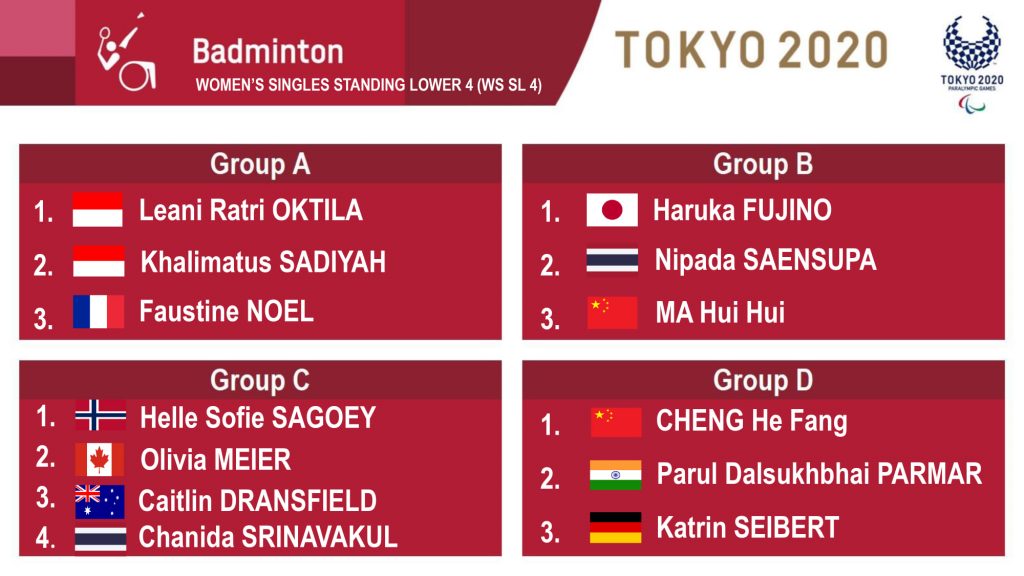 Grant Manzoney – Men's Singles WH2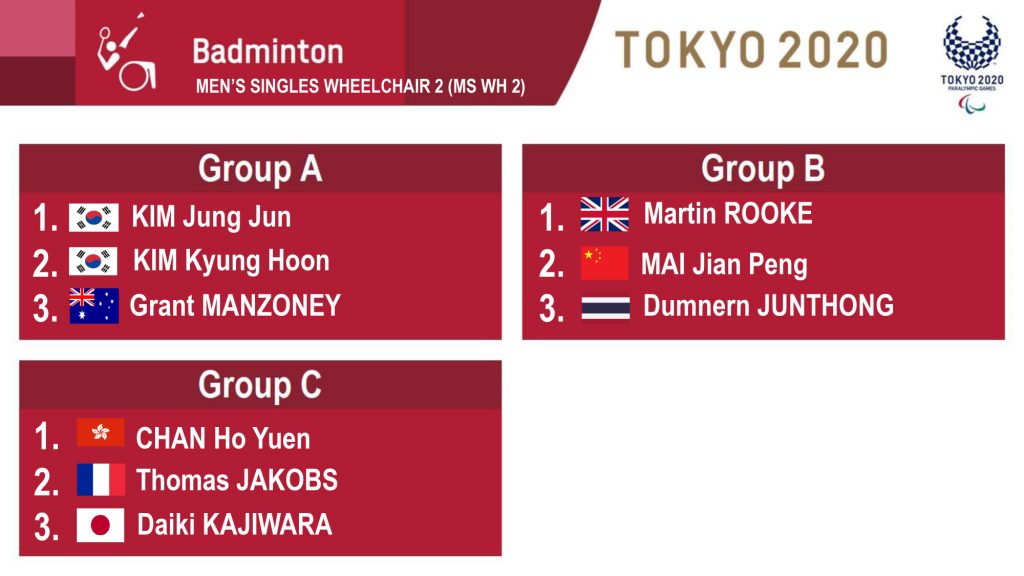 A number of other familiar faces form the Australian Para Badminton International 2018 will be competing, including the winner and reigning world champion Leani Ratri Oktila from Indonesia. She is competing in three events and will have to battle teammate and women's doubles partner, Khalimatus Sadiyah, in Group A of women's singles SL4. France's Faustine Noel, who is expected to challenge Oktila in mixed doubles, is the third player in their three-player group.
The women's singles SL4 is also the classification where Australia's Dransfield will be competing and consists of four groups, with only the winner from each group going through to the semifinals. In events with two or three groups, two teams from each group progress to the knockout round.
Moreover, one of the most memorable moments from the Australian Para Badminton International 2018 would be the Men's Singles WH2 final between Hong Kong's Daniel Chan Ho Yuen and Korea's Kim Jung Jun. The tournament came as a shock to the Para badminton scene, as Daniel brought an end to Kim's reign, who had won every singles match since his Para badminton debut in 2012.
Noticeably, in the Para badminton draw there are a number of groups have two contestants from the same team. Great Britain's Jack Shephard and Krysten Coombs (men's singles SH6); India's Pramod Bhagat and Manoj Sarkar (men's singles SL3); Indonesia's Dheva Anrimusthi and Suryo Nugroho (men's singles SU5); Korea's wheelchair legend Kim Jung Jun and compatriot Kim Kyung Hoon (men's singles WH2); Japan's Kaede Kameyama and Akiko Sugino (women's singles SU5); Germany's Valeska Knoblauch and Elke Rongen (women's singles WH1) were those from the same country, apart from Oktila and Sadiyah, to find themselves drawn in the same group.
Check out all of the draws for the Tokyo 2020 Paralympic Games
Get the latest news and developments from Badminton Oceania delivered straight to your inbox by subscribing to our eNewsletter: